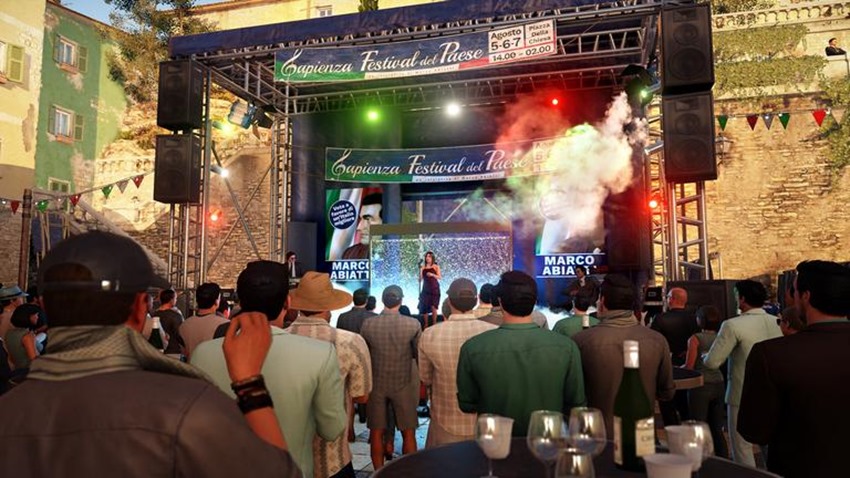 There's something to be said for the locales of the latest incarnation of Hitman. Massive mansions filled to breaking point for a Parisian fashion show that features high society mingling with the physically attractive. A gorgeous hotel in the far East that is bathed in gentle rays of evening sunlight while you introduce pesticides to the air-conditioning system. Or how about a remote farm in Colorado that happens to have heavily-armed militia patrolling the grounds on a dank and overcast day?
Whatever your taste, Hitman has it across its selection of distinct levels. But it's the second episode, Sapienza, that happens to be my favourite. Set in an idyllic Italian coastal town, Sapienza is where I've spent most of my hours so far. Hell, I've probably murdered that damn hippie who lives above the coffee shop more times than I can count because killing Bohemians never goes out of fashion.
Tomorrow however, players can return to Sapienza again for a brand new mission. Called Landslide, this time Agent 47 will have to dispose of local would-be mayor Marco Abiatti, a successful businessman who happens to be an absolute blithering waste of human organs and blood that is backed by Mafia ties. Clearly a fiction then, because nobody like that would ever be elected to the highest office in the land…right? "Landslide takes you back to Sapienza, where the sun is about to set and the locals have gathered for the Sapienza Festival del Paese," developer IO Interactive wrote on their site.
A concert is planned in the piazza near the harbour and the Main Square has been transformed into a marketplace. Your target is Marco Abbiati, a snake-tongued wealthy businessman-turned-politician who is returning to his hometown to run for mayor. 'Landslide' will be available at no extra cost for owners of The Complete First Season / Upgrade Pack.
Remember, tomorrow's patch will also include the new Professional level difficulty to coincide with the physical release of Hitman season one. Hopefully Landslide has a mission objective where you need to check if Abbiati is wearing a wig.
Last Updated: January 30, 2017