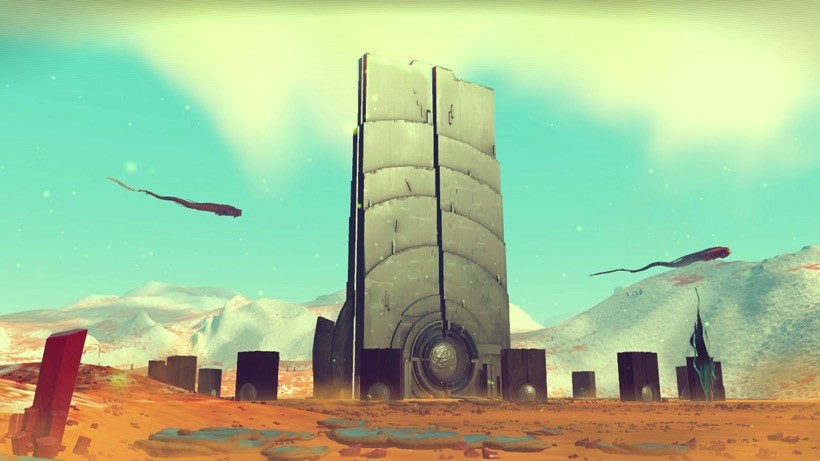 I'm not quite sure why I'm so excited about No Man's Sky. I'm not like Sandy, and intrigued by the nature of procedural game design and development – the magic of visual math doesn't really get my blood flowing. Instead, I'm amped to play just so that I can feel like I'm exploring the universe. No, it doesn't really have multiplayer, but that's a good thing. The universe is vast and lonely, and I'm keen to jump in my spaceship and see what it has to offer. Other people have obviously felt the same way, but perhaps there has been some miscommunication about pricing.
Over on neoGAF, a thread went up about an Amazon pre-order for No Man's Sky. The Amazon link isn't showing the same degree of information, but the users over on neoGAF were rather upset about the price tag for the game. According to the Amazon pre-order, apparently the game is going to be sold for $60, the standard price of a AAA title at launch. While nothing has really been confirmed about the game's pricing or launch window, this is pretty much what I expected. However, it came as a big surprise to the neoGAF community.
Are indie games inherently less valuable? I understand that some indie games are smaller, offering less gameplay or limited graphics or engines, but this game is going to be massive and probably an incredible time sink for many people. Sure, there will be those, like Gavin, who don't see the point of the game, but isn't that the case for just about any title on the market? I might never play a whole bunch of AAA and indie games that get released each year, but that doesn't mean that they are inherently without value.
I am excited to play No Man's Sky. It's a game that I will probably buy around launch (depending on when launch is), or definitely pick up on a PSN sale. I can already see myself losing hours exploring the universe; I will definitely get my money's worth out of the experience. But just how much do you think a game like No Man's Sky is worth? Or is it more that we should see greater variation in price for AAA and indie titles depending on their value and longevity?
Last Updated: November 10, 2015