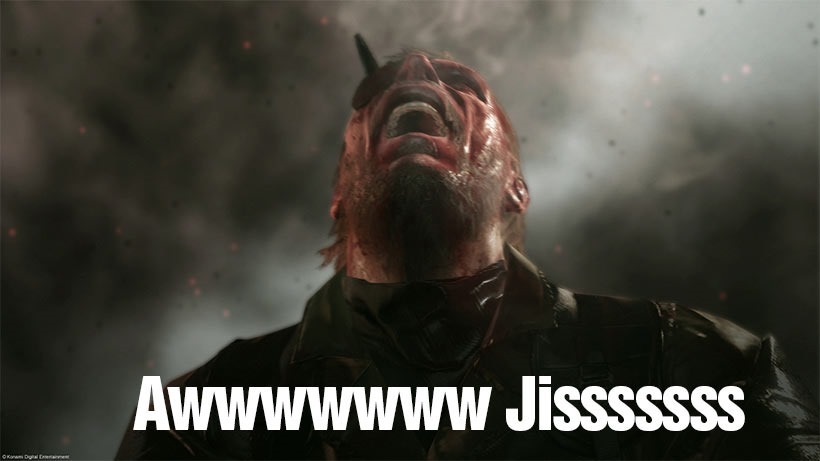 Metal Gear Solid V is a phenomenal, incredibly polished game. I'm not a fan of Kojima's convoluted narratives, though I've enjoyed every one of his games that I've played. Metal Gear Solid V is something special though. It's hard to quantify, but there's so much to the game, that come together to create an exceptional experience that's one of the best game's I've played this year, if not this generation.
Incredibly, the same can even be said of the PC version of Kojima's swansong, which is rather unusual given how big budget, blockbuster games tend to be hobbled or broken on PC. Here's what Eurogamer's Digital Foundry says of the PC version (emphasis mine).
"Just like Ground Zeroes before it, Metal Gear Solid 5: The Phantom Pain is one of the best-optimised titles on PC, and a superb way to experience Kojima's swansong to the series. It suits a wide range of setups – with even a Core i3 budget PC with a GTX 750 Ti capable of matching and even exceeding the PS4 experience in certain areas. It's a scalable game too – at its highest presets at ultra HD, it can even give the GTX 980 Ti and Titan X a run for their money – but ultimately, a 1080p target is very achievable on just about any enthusiast gaming hardware setup.

And crucially, Kojima Productions gives PC users plenty of options to tinker with its Fox Engine. The lack of support for frame-rates above 60fps is a shame, but everything else is present; from toggles to scale lighting quality and geometry LODs, to adjusting the quality of post-effects. Ultimately, the gains over PS4 and Xbox One are welcome; shadows are cleaned up, texture filtering is much improved, and the draw distance is broadened. However, the core elements are the same up close, and all three versions are highly recommended."
The game runs rather well on all systems (with an impending patch to fix the Xbox One's occasional stuttering), but there's a problem for those running the most bleeding edge of PCs; the frame rate is capped at 60 fps. For most gamers, this isn't even remotely an issue, but those running monitors with refresh rates higher than the usual, this can introduce unwelcome screen tearing. Thankfully, there's a fix.
As spotted on the Guru3d forums, by editing a text file, you can unlock the frame rate, allowing your beastly hardware perform as it should. All you need to do is navigate to your MGS V folder under steam, locate the TPP_GRAPHICS_CONFIG, edit that file with Notepad and change:
"framerate_control" : "Auto",
to
"framerate_control" : "Variable",
Save the file, and that's it. Usually, when muddling with locked framerates, players can experience odd in-game physics, but that's not the case here. It runs and plays beautifully, even removing the mouse jitter that some users experience. Here's a video tutorial if you;re struggling to find the file.
Last Updated: September 7, 2015