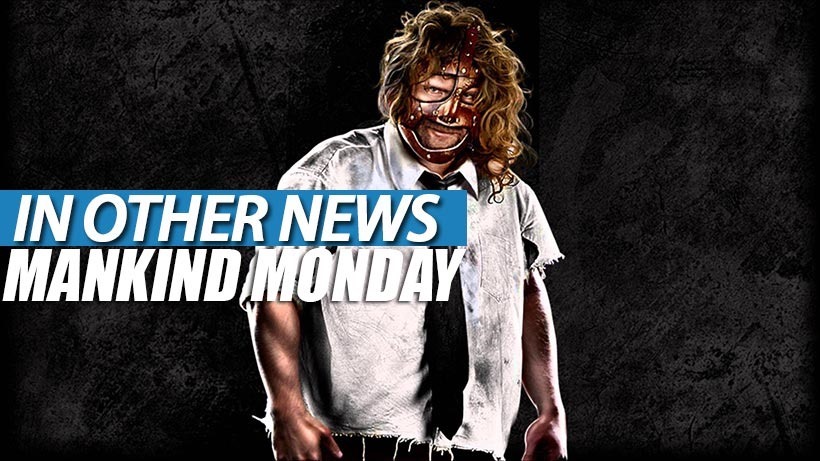 It never fails. Every year I decide to dress as a superhero condom, covering my body in all manner of tight rubber, ribbed for pleasure. And every single year, Jozi decides that a heatwave should be thrown at my bulbous ass, causing me to hallucinate and get blindsided by the make-up running into my eyes.
Every single freakin' year. You'd think by now that I'd have learnt to go to a rAge dressed as the Mighty Man-Kini. If so, you've clearly understimated how stupidly stubborn I am. Clearly.
In Other News: Super Meat Boy changes his tune, StarCraft 2 is user-friendly, more arty swords and a call for games to leave us hanging.
Here's the news that we didn't post today, because I was too busy convincing Geoff to cosplay as Mankind. He told me to "Have a nice day!"
News
Super Meat Boy will have a different soundtrack on PS4 and Vita
Warhammer: Vermintide's Empire Soldier has mutton chops and a blunderbuss
More features have been added to the Xbox Beta App for Windows 10
StarCraft 2's new user interface detailed
$6m isn't enough to make Shenmue 3 'gorgeous visually'
Sniper Elite franchise surpasses 10m copies sold
New Sword Art Online announced for PS4, Vita
PS3 has been discontinued in New Zealand
Stuff
The League of Legends world championship YouTube chat is flooded with dicks
The monstrous evolution of Amnesia: The Dark Descent
The keyboard is your mightiest weapon in Epistory
Please games, let me be stumped
Videos
What's on at The Movies
Marvel developing DAMAGE CONTROL sitcom at ABC
Monday Box Office Report – Marooned is good
LETHAL WEAPON TV series in development at Fox
CBS and James Wan developing a MACGYVER TV series reboot!
A GHOSTBUSTERS animated movie set to be developed by Sony
Are HBO and Zack Snyder developing a WATCHMEN TV series?
Patrick Rothfuss' THE KINGKILLER CHRONICLE getting a movie and TV series adaptation!
Last Updated: October 5, 2015