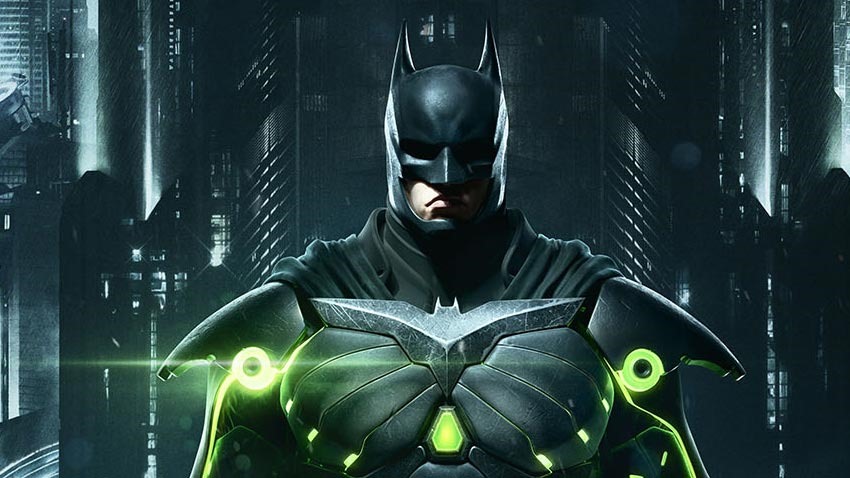 Every step, an earthquake from underneath a Kryptonian boot! Every punch, powered by rage and bat-gadgets! Man, I loved me some Injustice when it first launched. Batman V Superman but on a grander scale and with a story that wasn't actually terrible or featuring a MacGuffin that rhymed with karma. A damn fine game, before the era of parent company Warner Bros. Interactive going absolutely mental with extra purchasable DLC and season passes.
And that trend isn't exactly going away with Injustice 2. Now fair's fair, I think that the Gear System used to customise fighters in Injustice 2 is brilliant and NetherRealm has promised that it won't be a money-sink at all. Memos that Warner Bros. clearly didn't get, as they're offering three distinct editions of Injustice 2 on launch day.
Again, I don't have a problem with there being a standard edition or a digital deluxe edition. That makes sense, and the pre-order bonuses are perfectly acceptable. A standard edition pre-order gets you Darkseid on day one, whereas a digital deluxe version gets you that, a premier skin for Supergirl, a gear shader pack and three DLC fighters in the near future. For an an extra sum of cash ($20) in the US.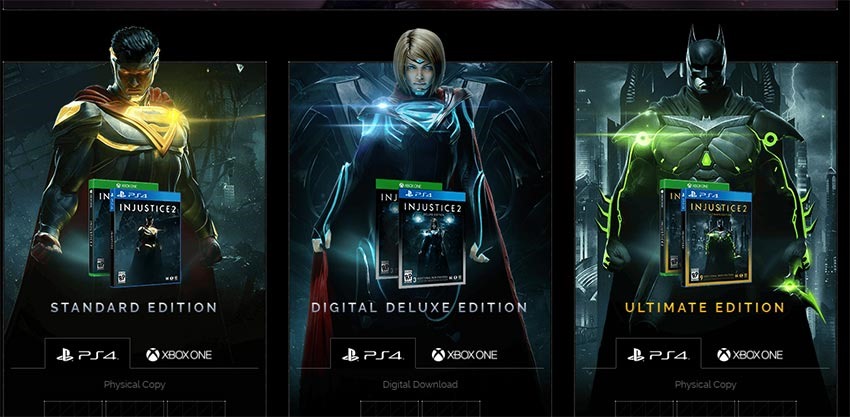 Then there's the Ultimate Edition. For a US price of $100 (And Grodd knows how much more in other nations), you get nine DLC fighters, three premier skins and two exclusive gear shaders. It's not a bad pack, but I do think that this is another example of Warner Bros. Interactive over-valuing the price of such DLC. Remember the brouhaha over Batman: Arkham Knight having a $40 season pass? It feels like shades of this are echoing throughout Injustice 2.
But then again, that's me. I'm not standing next to you with a loaded revolver and demanding that you pre-order now in some twisted update of The Deer Hunter. You want to spend that much cash? That's your decision to make. I just feel that with an inevitable super-duper ultimate edition that'll most likely be available next year presumably, that patience may be a virtue.
DLC in this case is a promise of quality, a pledge to fans that the content to come will be good. It's not exactly always easy to uphold (Again, look at the uneven DLC episodes of Arkham Knight for an example of this), and it's even trickier to judge with a fighting game.
But it doesn't mean that I'm not excited for the base game itself, as I've got faith in NetherRealm delivering on this. Even if the DLC scalping feels unnecessary.
Last Updated: January 18, 2017