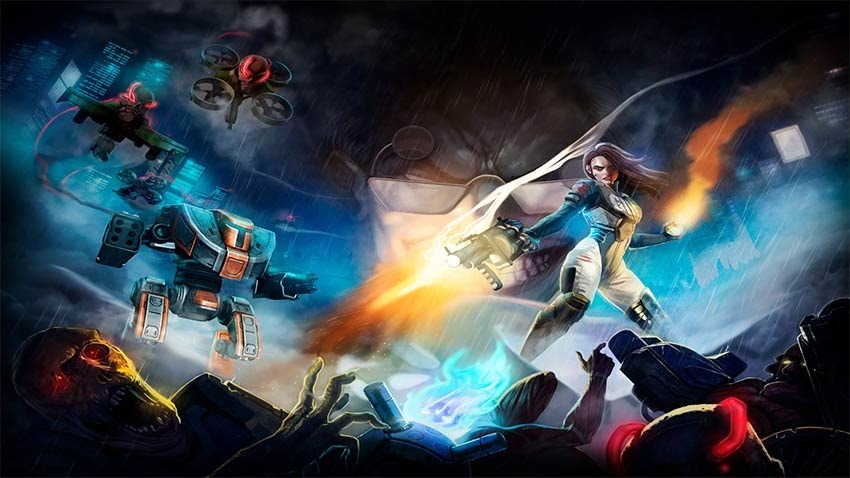 Remember the legal spat between Duke Nukem maker 3D Realms and classic Metal maker Iron Maiden? The latter claimed that anybody who saw 3D Realms' upcoming Ion Maiden – a 3D shooter in the vein of Duke Nukem – that they'd be led to believe that the band was involved.
"Customers who view Defendant's video game and merchandise are likely to believe that Iron Maiden is somehow affiliated with Defendant."
The band sought millions of Dollars, along with the cancellation and destruction of products bearing the "Ion Maiden" name. And, while the case is still listed as pending, it looks like 3D Realms has conceded.
"After careful consideration, we've decided to rename our first-person shooter 'Ion Maiden' to Ion Fury," Mike Nielsen, the chief executive of 3D Realms, said in a statement. "A lot of thought went into this, but most importantly, it would be a disservice to our loyal fanbase and the fantastic developers to drag out a long lawsuit."
"Shelly "Bombshell" Harrison now has a little red circle in her calendar for when she can take down Dr. Jadus Heskel and his army of cyber-cultists. You bet your ass she drew it with bad guy blood. With signature weapons including her Loverboy revolver and Bowling Bombs, every half-man half-cyborg she sees is about four seconds away from being nothing but gibs n' gore."
It's likely a case of 3D Realms realising that that just don't have the same financial clout that the band's lawyers do – and a protracted legal battle would mean the game sits in limbo until a verdict is reached. This way, 3D Realms can release Ion Fury, make some money, and hopefully continue to make games.
Ion Fury is being made in the same Build engine that powered Duke 3D, so it won't just look like a retro shooter, it'll feel like one too. It will have a few modern amenities though – with things like auto-saving, headshots, wide-screen support and more modern physics. It's coming to PC (out of Early Access) on August 15. There's no release date for the Switch, Ps4 and Xbox One versions just yet.
Last Updated: July 12, 2019