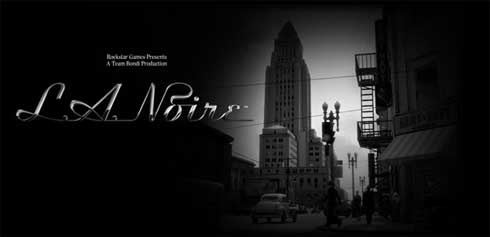 Is LA Noire struggling to fit onto a DVD?
Could it head back to being a PS3 exclusive?
These are the two questions being thrown around this morning thanks to a rumour that the developers behind LA Noire, Team Bondi, are about to mutiny over the size limits they are being ordered to stick to that ensure the game will work on the Xbox 360.
Apparently the team are using a new type of Motion Capture which is causing endless troubles when they try and compress the video down which has the developers pining for the days when it was a PS3 exclusive.
If the rumours are to be believed the issue has gotten so bad that Rockstar has sent an executive over to sit in the developers offices to ensure the quality and size limitations are met.
While I can believe all of that I can also see Rockstar giving them very little sympathy over any complaints on this one, LA Noire has been in development for a long time and for most of that time it was a PS3 exclusive. They had their chance to get it out on time and under budget and blew it.
Now they need to make sacrifices and get it working for mass market appeal, as far as I recall LA Noire is also coming to the PC which will have the same DVD size limitations.
LA Noire is looking awesome but at the same time is also rumoured to be in serious trouble, I feel there is more to this story than we are being told.
Source: GoFanboy
Last Updated: March 10, 2010