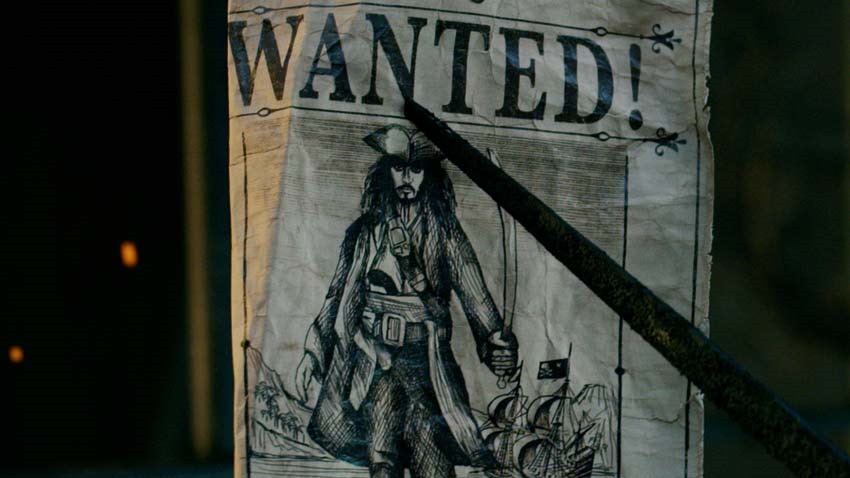 We're living in a new age of movies. An age where a movie trailer is usually composed along the lines of a song from yesteryear that is somehow always appropriate. Blame Guardians of the Galaxy for that, but I kinda dig the idea and seeing it executed well always puts a smile on my face. But when you combine Disney's latest Pirates of the Caribbean film with the sublime sound of Johnny Cash early on a Monday morning while witty Captain Jack Sparrow finally gets some rum?
Well that just puts a smile on my face.
Johnny Depp returns to the big screen as the iconic, swashbuckling anti-hero Jack Sparrow in the all-new "Pirates of the Caribbean: Dead Men Tell No Tales." The rip-roaring adventure finds down-on-his-luck Captain Jack feeling the winds of ill-fortune blowing strongly his way when deadly ghost sailors, led by the terrifying Captain Salazar (Javier Bardem), escape from the Devil's Triangle bent on killing every pirate at sea—notably Jack.

Jack's only hope of survival lies in the legendary Trident of Poseidon, but to find it he must forge an uneasy alliance with Carina Smyth (Kaya Scodelario), a brilliant and beautiful astronomer, and Henry (Brenton Thwaites), a headstrong young sailor in the Royal Navy. At the helm of the Dying Gull, his pitifully small and shabby ship, Captain Jack seeks not only to reverse his recent spate of ill fortune, but to save his very life from the most formidable and malicious foe he has ever faced.
Looking solid! And now I'm terrified that the carcass of my KFC Zinger Wing meal is going to start haunting me like that skeletal seagull did in the opening of that trailer. Pirates of the Caribbean is out on May 26 and also stars Kevin R. McNally, Golshifteh Farahani, David Wenham, Stephen Graham, and Geoffrey Rush. May Poseidon have mercy on our souls for the eventual onslaught of people who adopt pirate-speak.
Last Updated: February 6, 2017