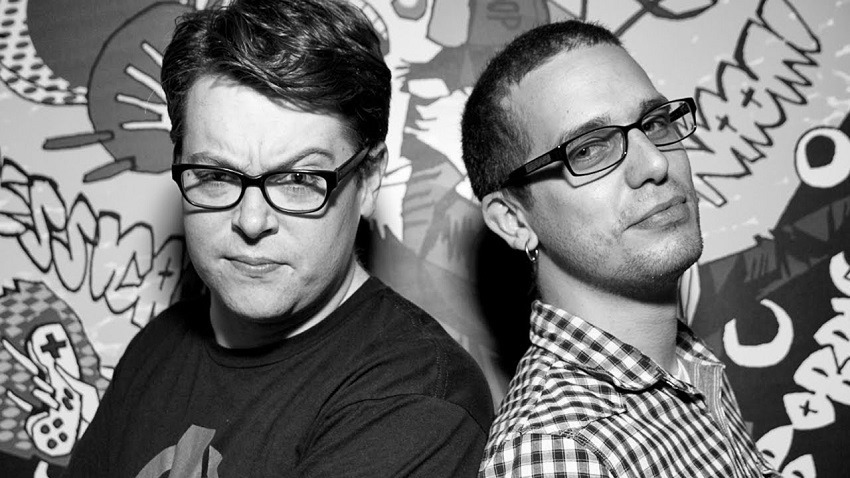 Colin Moriarty has resigned from Kinda Funny, a company he and three other friends left IGN to form just over two years ago. Moriarty announced the news on Twitter last night, linking to a Facebook post that explained his decision to depart from the increasingly successful games and off topic production company. The decision comes in the wake of a week of trying times for the company and their community, sparked off by a tweet Moriarty made last week.
On International Woman's Day, Moriarty posted a tweet that was quickly deemed tasteless and, at its worst, sexist by a large majority of fans and fellow critics. Although many understood it as a joke, others didn't take it so lightly, given the day and its important protest for woman in America.
Ah. Peace and quiet.#ADayWithoutAWoman

— Colin Moriarty (@notaxation) 8 March 2017
Later in the day Greg Miller, another Kinda Funny co-founder and roommate of Moriarty, posted a response to the backlash the tweet had received. He agreed that the joke was in poor taste, explaining that he and Colin had spoken at length about it during the day. The result was Colin choosing to stay away from the company's panel at PAX East over the weekend, which only divided an already fighting community even more.
About @notaxation's Tweet… pic.twitter.com/Tx5aDIdB7S

— Greg Miller (@GameOverGreggy) 9 March 2017
Miller used the panel at PAX to explain events even further, opening with a heartfelt speech about how much Kinda Funny and it's community meant to him and his team as a family (their panel begins at the 9h13min mark).
Watch live video from PAX3 on www.twitch.tv
Colin's resignation probably shocked fans as soon as the weekend ended then, who might have assumed the issue was done and put to rest. In the post Moriarty explains that the decision to leave was his own, citing a difference in opinion over the future direction of the company as one of the causes. Moriarty always had conflicting views with the rest of the team, but emphasised his wish for fans to continue to support them.
"Just as we collaborated as friends, so too do we part. I hope you continue to support them. I simply want to reconnect with what's most important to me. Politics, history, philosophy. Reading books. Talking about things I feel are most impactful and essential for a person like me."
He also alluded to connecting with some of his other passions again, which included politics. Given recent appearances on the Rubin Report and Glenn Beck's show, Moriarty's next move could be into another industry entirely.
On the Kinda Funny Morning Show, a stream the company does most mornings, the team was visibly shaken up by the events. Greg Miller, Tim Gettys and Nick Scarpino all hosted the show and conversed with the community directly, explaining again that the tweet was symptomatic of them growing apart, and not the sole cause for Moriarty's departure.
"The tweet and the whole exchange last week, while upsetting, obviously, [Colin's resignation] is not because of that. That is a symptom, if not the most public expression, that there was something happening in terms of us growing apart."
Colin even made a short appearance during the livestream, making a small joke about how he'll never have to see anyone again before the entire team embraced in a hug on camera.
Watch live video from KindaFunnyGames on www.twitch.tv
Being a fan and consumer of Kinda Funny content, I'm personally sad to see Colin depart. Although I didn't always agree with his views and remarks, Colin brought an alternative angle to both games and politics that will be sorely missed on Kinda Funny. His recent show, Colin Was Right, was also an insightful weekly segment that really tackled some of the gaming industry's biggest questions. I, as a writer and critic, admired his work in this industry over the past decade, and wish him all the best on the future.
Last Updated: March 14, 2017