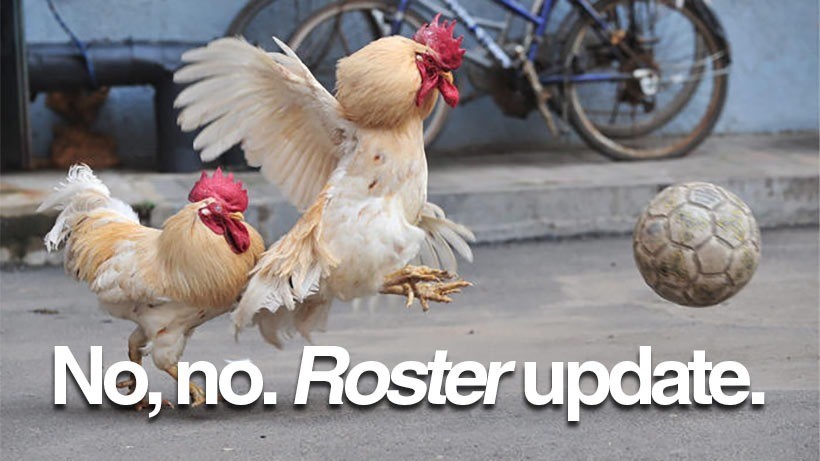 We told you about the most recent update for Pro Evolution Soccer 2016, which brought with it a full roster update, bringing the in-game teams in line with reality. Or at least, that's what was supposed to have happened in an ideal world. Instead, the Roster update was a half arsed attempt at a patch that left the roster in a state of purgatory. Fans, as you'd might imagine, were less than thrilled. And still are.
Konami has apologised to incensed fans of the year's best footie game.
"There has been an issue with the latest Data Pack released October 29th, and we wanted to reach out to our fans to let you know just how we're dealing with this current situation," Konami said in a statement to PES Fan.

"Currently the roster update for offline play which impacts Master League, competitions and edit mode is not complete, missing the final few days of transfers. The online modes, such as ranked matches, myClub and exhibition mode using Live Updates are up to date, as they were from October 2nd – and they remain unaffected."
They're working on getting that roster right, but it's going to take a while. A few weeks, they say.
"We had planned a second Data Pack for end of November which was set to include a new stadium for PS4 and Xbox One, the Maracana. However, we will not release this Data Pack without including a fix for the offline roster issue."
The extra time will be used to fix the roster, and add a few more features and content to hopefully appease fans, who're likely on the verge of riot.
"The extra time needed will also be used to add more content into the game that wasn't planned at this stage, such as new kits and boots, as well as any other content the time allows. We'll provide a list of extra content once set," explains the statement. "We appreciate this doesn't suddenly make this situation better, but we do want to show desire to make good on the situation for the fans."
It' a mistake they're not keen on repeating in the future.
"We assure everyone that we have learnt from this situation, and confirm designs to improve situations like these are currently being considered for future products.

"Thanks for your continued support, and sorry once again."
Last Updated: November 3, 2015