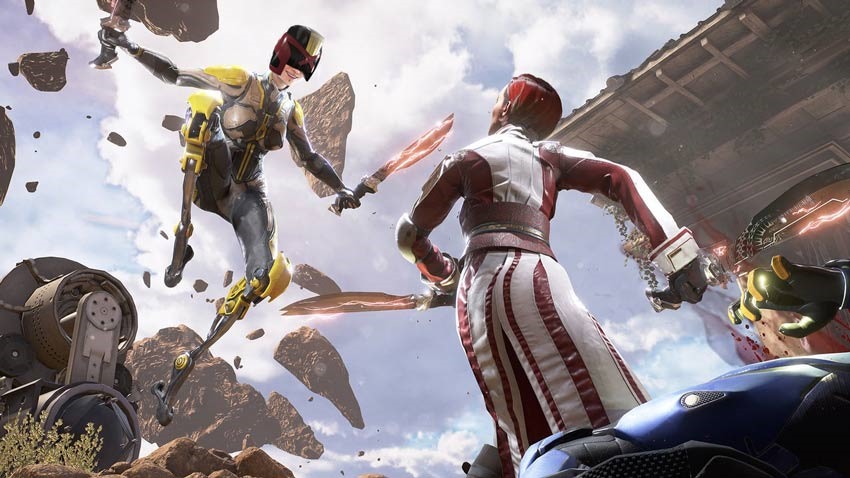 Lawbreakers: One of the best new competitive shooters of the year that very few people seem to be playing (on PC at least). Developer Boss Key Studios have had an uphill battle on their hands so far, as the launch of their hero-shooter hasn't exactly managed to attract a sizable fanbase that's ready to invest emotionally and financially in the Lawbreakers vision.
To his credit though, Boss Key Studios co-founder Cliff Bleszinksi has been open and upfront with the challenges that lay ahead for Lawbreakers, as he detailed how the overall vision for the game wasn't to win a race, but rather a marathon that would draw in new players over time. This week the first such surge of content will be made available in the form of the All-Star Update.
Adding more options for competitive players, the update introduces the Boss Leagues ranked mode that will have its function shaped and tweaked with a beta season that Boss Key Studios is calling Season 0. Anyone who plays in this season will earn a few free goodies, such as silver weapon skins. Two new maps will also rotate into action, starting with a Blitzball arena called Gateway. Boss Key Studios call this "world's first 'mobile stadium,' which floats effortlessly in the sky thanks to Hadronium's anti-gravitational properties."
Redfalls Blood Moon modifies the existing Redfalls map, while the rest of Lawbreakers benefits from tweaks, balance changes and multi-region queuing to help speed up entry into matches. Check the video below for more details on the update. If you dare:
The All-Star Update arrives tomorrow on October 19. Hopefully this marks the beginning of Lawbreaker's fortunes being reversed for the better.
Last Updated: October 18, 2017