Sony have yet to reveal the games that'll be added to March's PlayStation Plus Instant Games Collection – but a flyer doing the rounds seems to have revealed at least two of them. According to a European flyer available in retail game stores, PlayStation 4 owners are getting two pretty good games.
The first is Tearaway Unfolded, the home console retooling of Vita platforming darling Tearaway. Here's what we said of the game: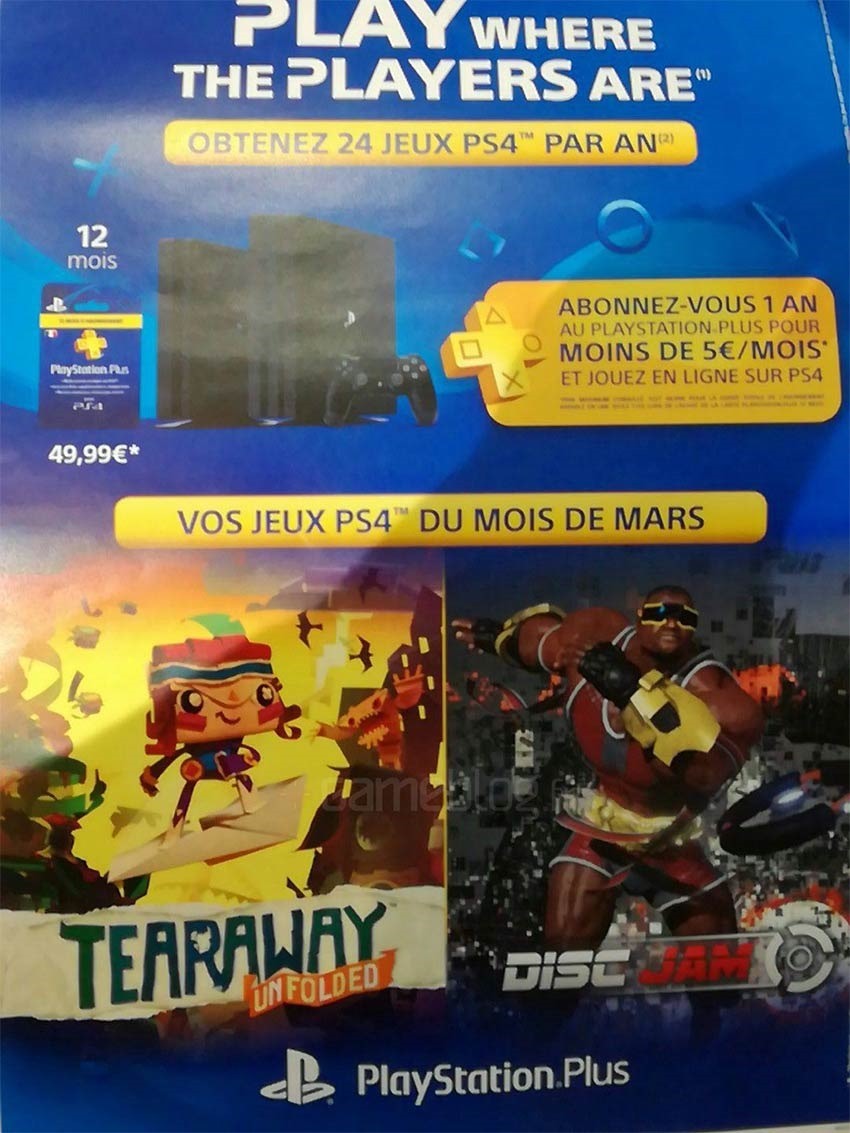 "In the world of 3D platformers, it can sometimes feel like everything has been done before. How many times can you run around, jumping on things and progressing through some form of "story" as an excuse for more jumping? Well, Tearaway Unfolded is utterly unique and charming, and might just make you reassess your view of the genre.

…When Tearaway Unfolded is good, it is stupendous. With an excellent aesthetic and tons to offer. However, the slow points and repetitive aspects rob it of some of its charm, especially when they drag on for far too long."
It's a pretty good game – and an actual retail title, so that should quell the grumbling for a bit. The second big game is more interesting. Disc Jam is, essentially, a 3D remake of Neo Geo classic Windjammers, only without the licence. What makes it especially interesting here is that they're going the Rocket League route; it's being released as a free Ps Plus game, to try and build on word of mouth. It's a strategy that's definitely worked for rocket League, and it'll be interesting to see if it's replicated.
"A fast-paced action-sports game that pits 2-4 players against each other in a unique combination of air hockey and tennis. Players scramble to retrieve and throw a glowing disc while unleashing devastating abilities and defending their end zone."
It looks like a heck of a lot of fun:
Last Updated: February 28, 2017