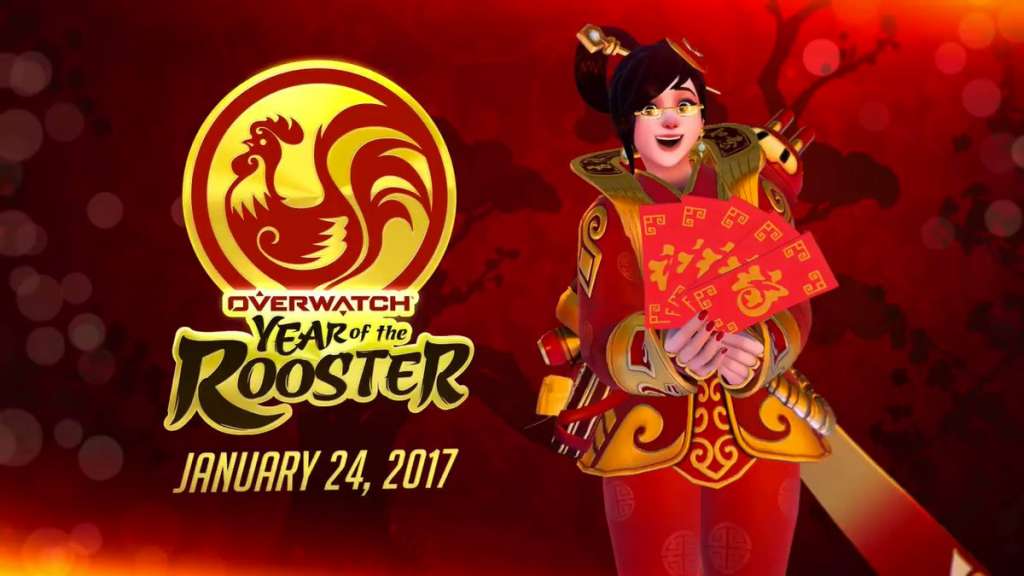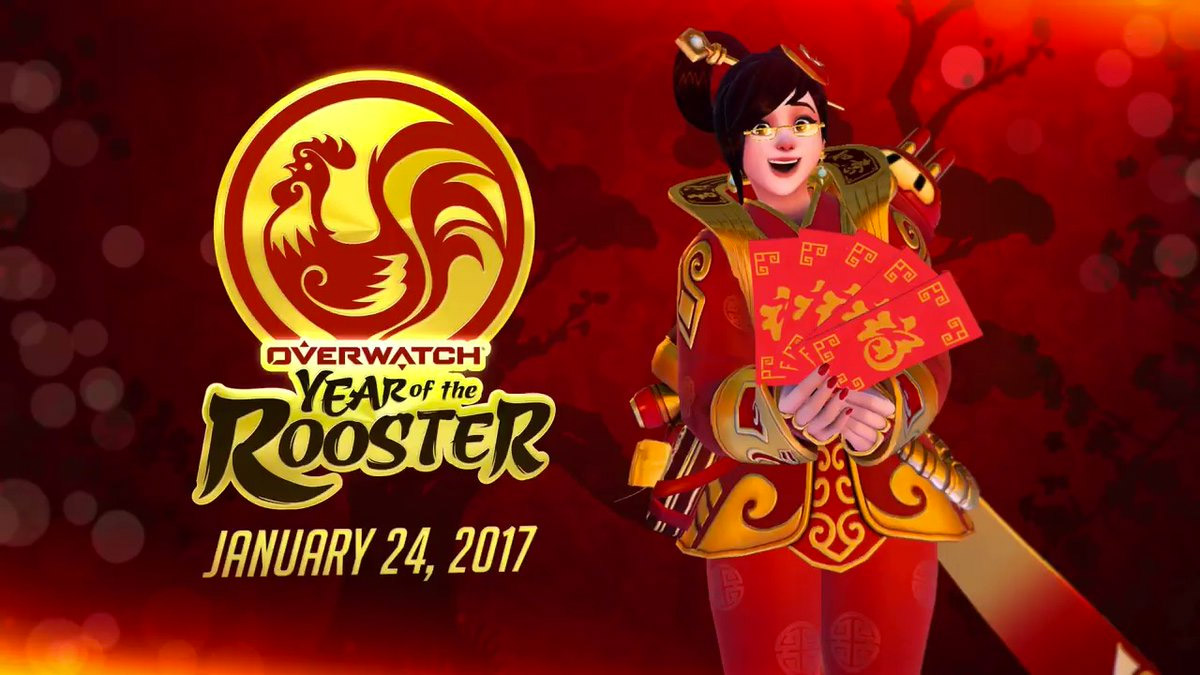 We're just a few days away from the next Overwatch seasonal event, this time focusing on the Chinese New Year, but it appears we just got an early taste of what Blizzard is cooking up for this celebration of the Year of the Rooster. The official announcements for the award-winning multiplayer shooter's next big event already revealed to us the new skins that will be available to Mei and D.Va, but a new leaked image used in the game's Chinese advertising has shown up on Reddit, showing us some more skins.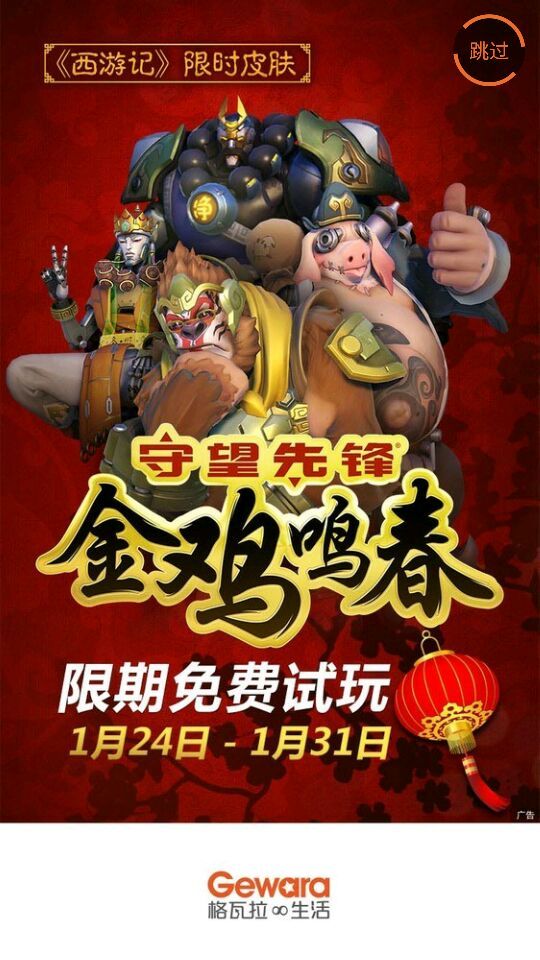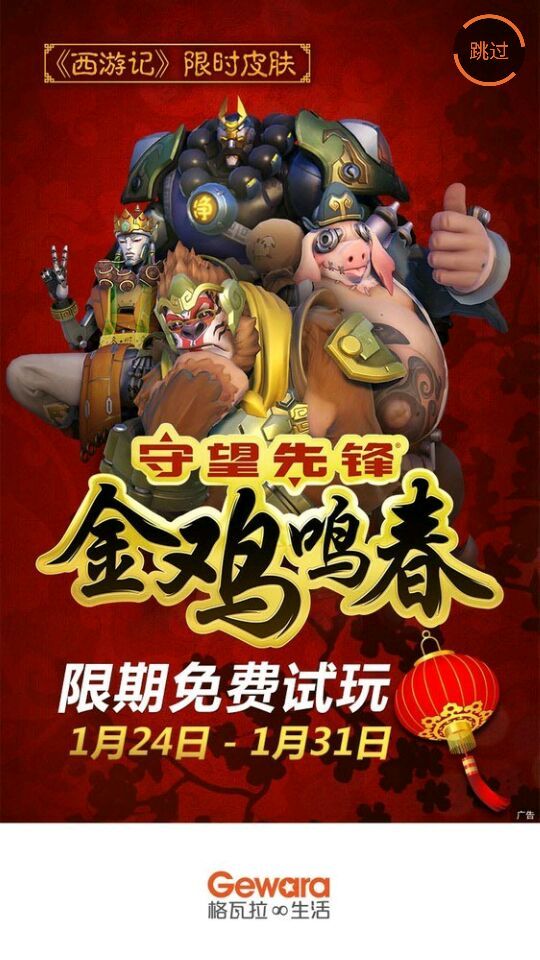 For those of you not up to scratch on your Chinese folklore, that's Reinhardt, Zenyatta, Roadhog and Winston dressed as characters from the seminal folk tale Journey to the West. Winston is The Monkey King, Sun Wukong; Zenyatta is the Buddhist master, Tang Sanzang, Roadhog is Tang Sanzang's pig monster apprentice, Zhu Bajie aka "Pigsy"; and Reinhardt is Tang Sanzang's river monster apprentice, Sha Heshang. As somebody who actually plays most of the games with these very four characters, I actually cannot wait to check them out in-game. Those Reinhard and Winston ones in particular look fantastic.
Those aren't the only leaks that Blizzard have sprung when it comes the Chinese New Years event though. A leaked video appeared on China's Weibo's social media network (via Reddit) that doesn't just confirm these new skins, but also suggests that we may be getting a new Capture the Flag style game mode for it as well. You can check out what I'm talking about in the video below where Tracer can be seen standing in front of what clearly appears to be a glowing flag declaring that "The objective is mine!" before blinking away.
UPDATE: An HD version of the video has now leaked.
Fans have been asking about a CTF mode for Overwatch for ages now, and Blizzard have previously said that they will only introduce classic modes like this is if they can put some kind of fresh new spin on it that gels with the Overwatch game style. If it does play out like traditional CTF, it will be interesting to see how they handle characters like Tracer and Sombra who can teleport or go invisible (Personally, I say they drop the flag as soon as they use their abilities). Will a speed buffing character like Lucio, or a fast runner like Soldier suddenly becoming critical picks? Would Pharah be allowed to pick up the flag and then just fly off into the sky away from the enemies? There are some many variables to this that I'm really excited to see what Blizzard can come up with!
The Year of the Rooster update will probably roll out late tomorrow evening. I hope to see you guys online after that!
Last Updated: January 24, 2017