It hasn't even been released yet and already Left 4 Dead 2 is one of the most controversial games of all time.
From the moment it was first announced fanboys around the world have been upset stating that it should have been an expansion and now fans in Australia are about to go postal.
The archaic classification system in Australia has deemed Left 4 Dead 2 to be to violent for release in Australia and have refused to grant it a classification.
Which ultimately means the game has been banned.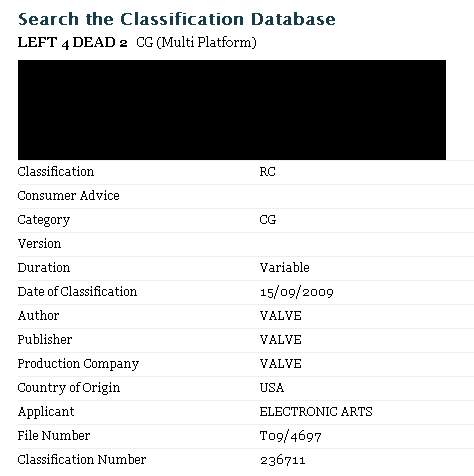 Source: Classification Board
Last Updated: September 17, 2009