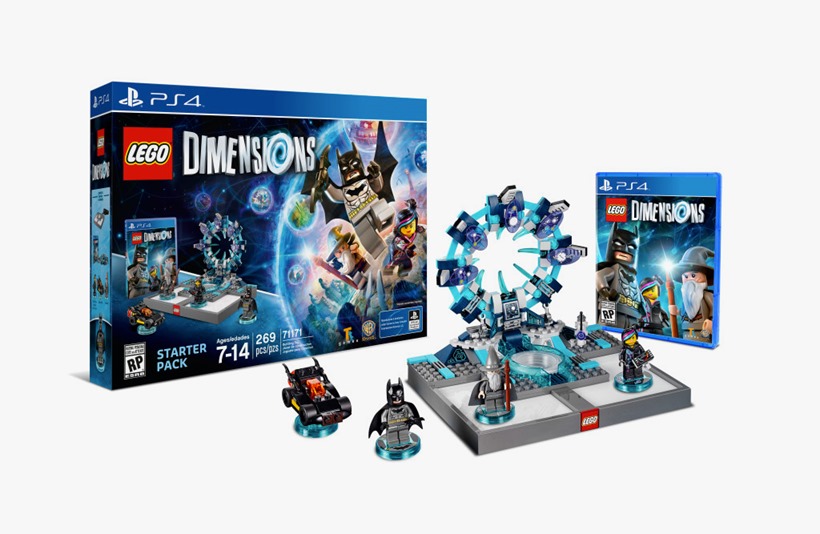 You'd be easily forgiven for thinking that the toys to life genre doesn't really have room for more contenders on your shelf. After all, with Disney Infinity, Skylanders and Nintendo's Amiibo figures making your shelf groan under the weight of dozens and dozens of plastic figures, who has room for anything else?
And then you've got LEGO Dimensions, the plucky new upstart which combines the Danish brick property with various other movie, TV and gaming licenses. Turns out, that was a smart move. Because just about everybody wanted to get their hands on the hot new thing.
So much so in fact, that LEGO Dimensions outsold both Disney Infinity 3.0 and Skylanders: Superchargers in the first week that it went on sale, when compared to the same time period of those two franchises.
That's according to the UK charts (Normally a strong indicator of performances which will be mirrored in other territories), which had LEGO Dimensions in the second spot, just behind FIFA 16 according to MCVUK.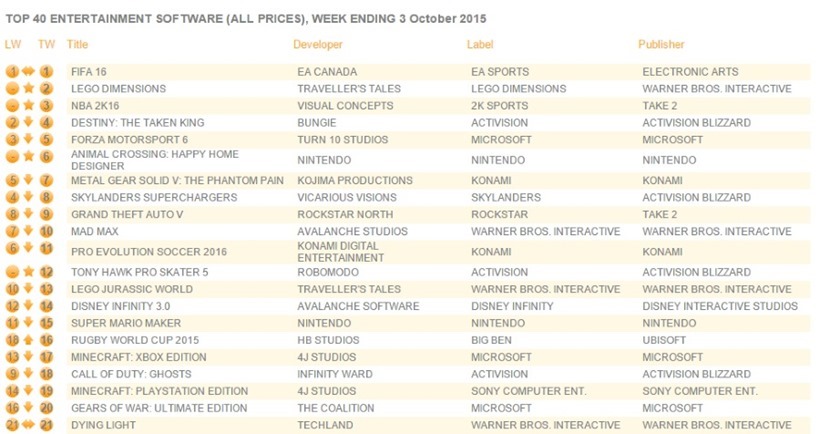 That's no small feat at all. Disney Infinity 3.0 had the power of the Force behind it this year, thanks to a rich library of Star Wars and an expanded universe within which to appeal to fans both young and old. Meanwhile, Skylanders: Superchargers tapped into the fantasies of youngsters, with a vehicle hook that has covered land, air and sea.
LEGO Dimensions took a different approach. While the gameplay isn't exactly far away from the numerous other LEGO games on shelves, the pure fan service of franchises such as Doctor Who, Scooby Doo, Portal and Ghostbusters was too much to resist.
Looks like the toys to life genre then, has a solid contender waiting to dethrone Skylanders and Disney.
Meanwhile, in other UK chart news, the latest Tony Hawk Pro Skater failed more miserably than a tween with unrealistic expectations after being given a skateboard and no parental supervision.
The latest game in the franchise had a 12th place debut, falling behind games which have been out for weeks and months in the UK. How the mighty have face-planted.
Last Updated: October 5, 2015