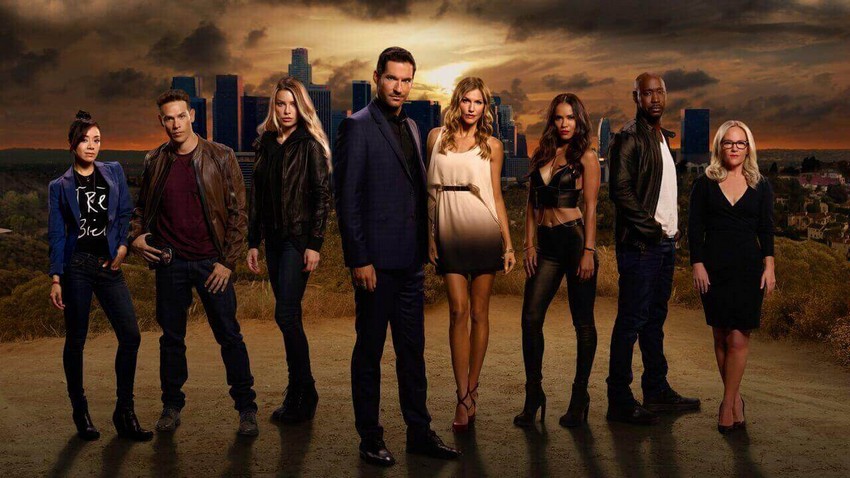 The Great TV Series Culling of 2018 was a dark, dark time. A week-long pogrom that saw the big US networks drop the axe on a whole host of TV series for various reasons. Some of these were huge fan favourites, despite not meeting the ratings requirements of their various home networks for whatever reason. Luckily, a couple of them had their executions averted when other networks and streaming services stepped in to rescue them on the back of huge outpourings of support online.
For Lucifer, it was Netflix that pulled the fantasy police procedural's neck out from under Fox's descending blade. That was 10 months ago though, and since then we've only heard a few details about the show's promised fourth season return. Chatting to SpoilerTV though, showrunners Ildy Modrovich and Joe Henderson asked fans to wait "just a liiiiiitle bit longer" when "all will be revealed". As to what they would be waiting for, the producers wanted to assure fans that just because they've changed homes, doesn't mean it will be a whole other show. Well, kind of.
Having just waged a passionate battle to save a show we loved making and clearly people seemed to like watching, we knew we didn't want to reinvent the wheel. We knew we wanted to make the same show at its heart… but then since we WERE on cable now, just push the boundaries ever so slightly. So the dark parts got just a tad darker, and the sexy bits… just a tad sexier. 😉
One aspect of the show that is changing though, is the episode count. When Netflix ordered another season of Lucifer, they dropped it from the previous season's 26 episodes to just 10 (The original plans for season 4 would be split into two 10-episode runs). Would this add extra challenges for the showrunners?
Challenges?? You kidding?! We LOVED having less episodes. That gave us the chance to come up with a much tighter, more streamlined season arc. And the fact that we knew people were going to be able to binge them in a shorter timeframe, we leaned into the cliffhangers at the end of each episode. And felt freer to set something up in episode 2 that didn't pay off till episode 8. Only downside is that we weren't able to tell any stand-alone stories – which can be a ton of fun and give us cool insight into certain characters. But the upside, it's lean and mean, baby. Lean and MEAN.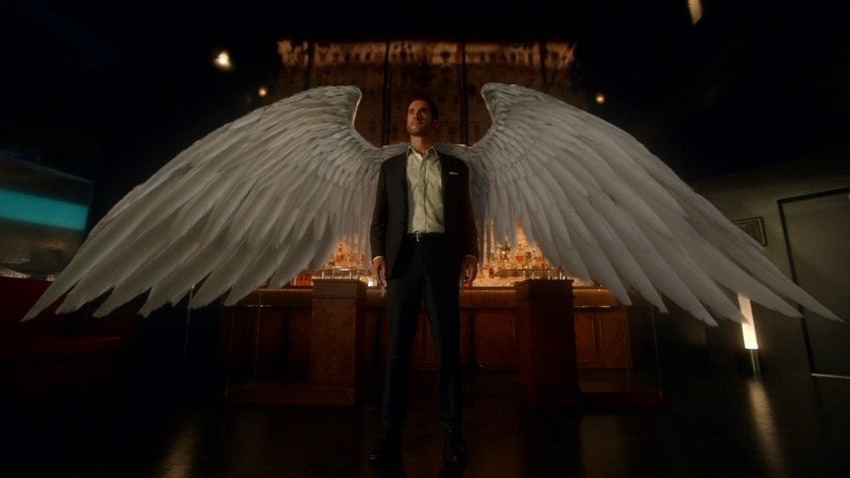 Along with that unexpected reaction to having fewer episodes, Modrovich and Henderson actually admitted that being effectively cancelled was one of the best things that happened to them.
It was absolutely mind blowing. We had been living in a bit of a cocoon for three seasons – pretty clueless as to who was out there watching. So getting cancelled was the best thing that could've ever happened to us! I mean… considering there was a happy ending, of course. But if we hadn't been cancelled, we never would have known how connected people were to the show. And to get to meet so many of them in Brighton [Starfury Lucifer Convention in the UK], was once in a lifetime stuff. Our fans are very special people with giant hearts — which some might say is a funny thing for a show about the devil — but they really are. And I think all of us will remember that experience for a looooong time.
Modrovich and Henderson aren't ready to share much further info, like exactly when season 4 will debuting. We do know though that the cast will have two new additions in Israeli actress Inbar Lavi as Eve and Scottish veteran Graham McTavish as Father Kinley. According to the producers, both performers "kicked major ass and even though their characters might create a few issues for Lucifer and his pals, the fans are going to love them."
Last Updated: April 3, 2019