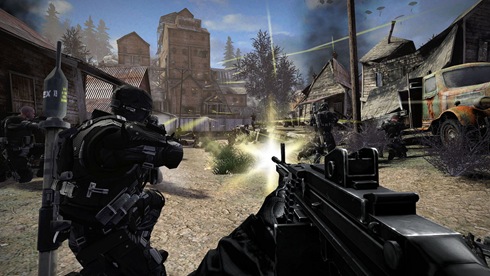 As if there wasn't already enough reason to cry myself to sleep at night, now I find out that MAG is going to be playable at E3 and I unfortunately am not going to be there to try it out.
I have MAG pinned as a crucial part of Sony's plan for complete domination and if the game plays as well as we all hope it will then I can see Sony making some huge gains in market share.
A 256 player FPS/RTS… with solid frame rates and mini squad action sounds more like a PC dream than a console reality.
Sony has confirmed that the game will be playable at E3 for journalists to join in so expect to hear some solid feedback about this title throughout the rest of next week.
Source: VG247
Last Updated: May 28, 2009