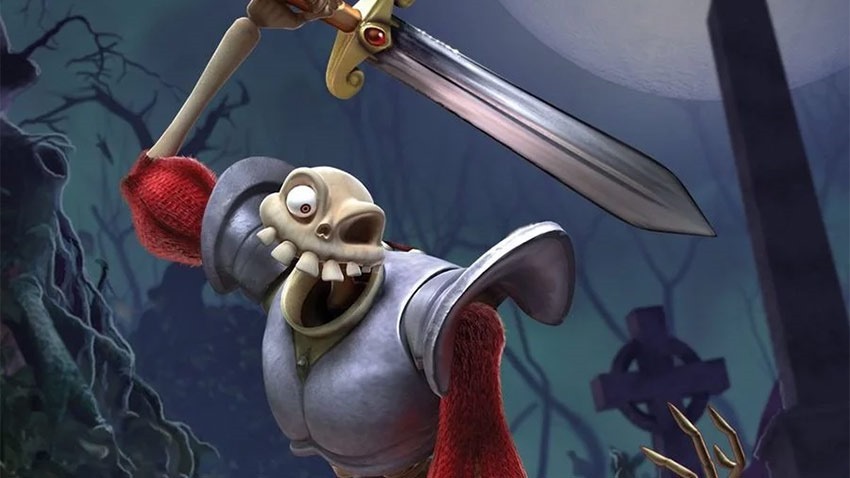 Apart from the first proper look at the Final Fantasy 7 Remake, Last night's State of Play was a muted affair. That's not to say that everything else shown off was rubbish, mind, just that the rejiggered look at Aerith and Cloud was undoubtedly the highlight. While that came as a surprise, the other bit of nostalgia was something we knew was going to be featured: MediEvil.
The remake of the old PlayStation 1 game that graced many a demo disc has been remade from the ground up, giving undead knight Sir Daniel Fortesque some new life to his old bones. The trailer revealed that you can expect the remake to hit digital and physical stores on October 25.
And it looks good! It has to be said though that even when it was originally released all it did was look good. While it was lauded for its presentation, it was lambasted for its wonky camera and horrible controls. Hopefully this remake fixes both of those issues to deliver better, tighter gameplay. I also hope they manage to iron out that frame rate, because even in the shiny trailer it's looking a little rough.
If you've forgotten what it's all about, here's a light recap:
"Step into the bones of Sir Daniel Fortesque, a slightly-inept (and long dead) knight accidentally resurrected by his greatest enemy, the evil sorcerer Zarok. With a second chance to foil his greatest foe, Dan will once again set out to save the kingdom of Gallowmere and earn his place as a true hero."
It's out on PlayStation 4 on October 25, which makes it an excellent choice for Halloween. That's probably not a coincidence.
Last Updated: May 10, 2019