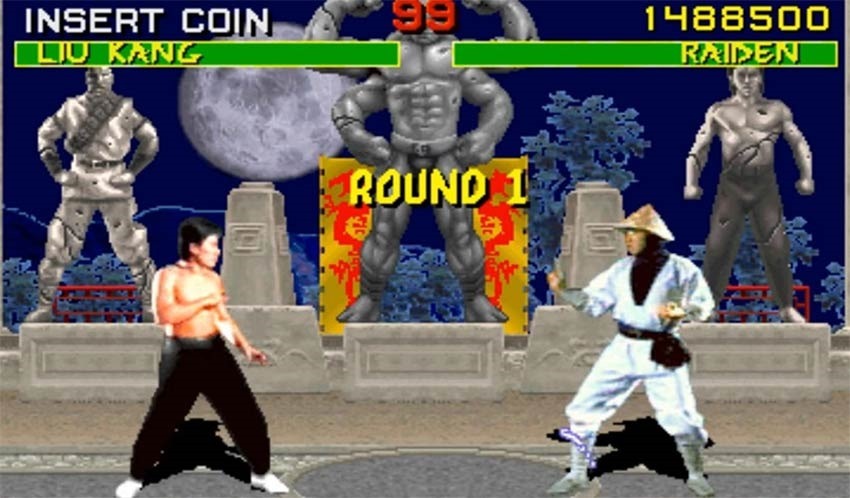 In 2017, the greatest fighting game ever made was inducted into World Video Game Hall of Fame. In that same year, Mortal Kombat was one of the nominees for inclusion, but it was pipped to the post by Street Fighter. It was a good choice to put Capcom's fighting game in before Midway's, because of the former's impact on the arcade gaming scene and its further legacy on home entertainment systems.
Now, two years later and Mortal Kombat gets its time to shine. Mortal Kombat was inducted into the World Video Game Hall of Fame at The Strong National Museum of Play in Rochester, New York yesterday. Released in 1992, Mortal Kombat and its hyper-violent, realistic content caused controversy. It led to court cases, conversations around the impact of violent video games on children and led to the creation of the Entertainment Software Rating Board to assign age-ratings to games.
"Beyond its controversial content and role in triggering debate about the role of violent video games in society, 'Mortal Kombat's' compelling gameplay, iconic characters and many sequels have kept players coming back again and again," Digital Games Curator Andrew Borman said in a press release.
I'm happy that Mortal Kombat is finally in. While I'm more of a street fighter player, the game's legacy and popularity are undeniable. I also have to admit that I'm enjoying the heck out of the recently released Mortal Kombat 11, even if that enjoyment is soured by reports of abhorrent working conditions at developer NetherRealm Studios.
Joining Mortal Kombat in this year's induction are SNES classic Super Mario Kart, Microsoft's solitaire (which has to be one of the most played games on the planet) and the 1974 text-based adventure game Colossal Cave Adventure.
There were twelve games up for inclusion this year. Here are the eight that didn't make it.
Candy Crush
Centipede
Dance Dance Revolution
Half-Life
Myst
NBA 2K
Sid Meier's Civilization
Super Smash Bros. Melee
Last Updated: May 3, 2019