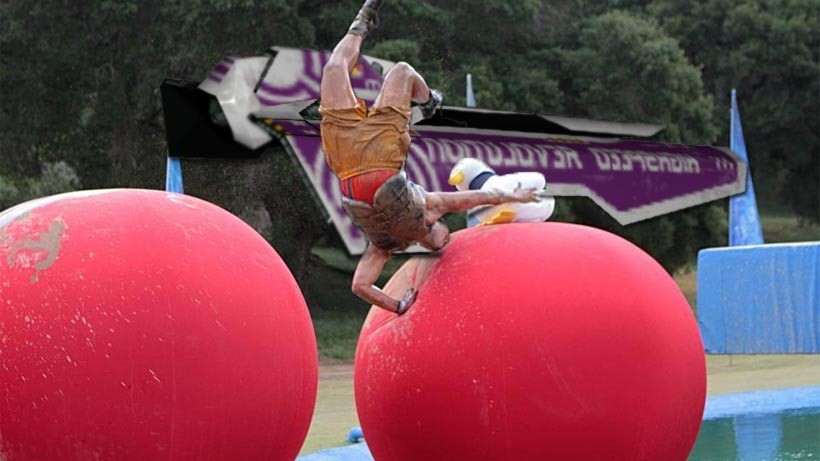 Racing games think that they're great these days, like Hansel on the catwalk. So hot right now. What with their realistic wheel physics and shiny traction control and other buzzwords that I'm listing here as I watch the Top Gear team fail yet again.
Back in my day however, we didn't have no fancy ABS and clutch control. We had anti-gravity! We had light-trails and oddly-shaped phallic racing mobiles! And we liked it!
I am of course, blabbering on about WipeOut. The cult classic racing game that helped sell the PlayStation in the 1990s. A bastard child of Tron, a rave club soundtrack and Mario Kart, WipeOut was a legendary game to own, and better with friends.
But the last time that WipeOut was ever seen, was back in 2012 in WipeOut 2048. Since then, the franchise has been dormant. But could it ever return? Sony big cheese Shuhei Yoshida is optimistic, as he explained to VG247:
Never say never. There are many IPs that we kind of stopped iterating with new games. One of the reasons is we always love to work on new IP.

From my standpoint I try to balance the number of games in a franchise. In the future there might be a chance to come back to a game like Wipeout.
If it was up to me, I'd throw money at Sony to make a WipeOut game for the PlayStation VR. That'd be a solid winner to me. While the WipeOut franchise is currently pining for the fjords, there is at least one spiritual successor up for grabs in the form of Formula Fusion, which is currently on Early Access.
It's made by former Psygnosis developers over at R8 Games, so there is a pedigree behind it.
Last Updated: September 28, 2015