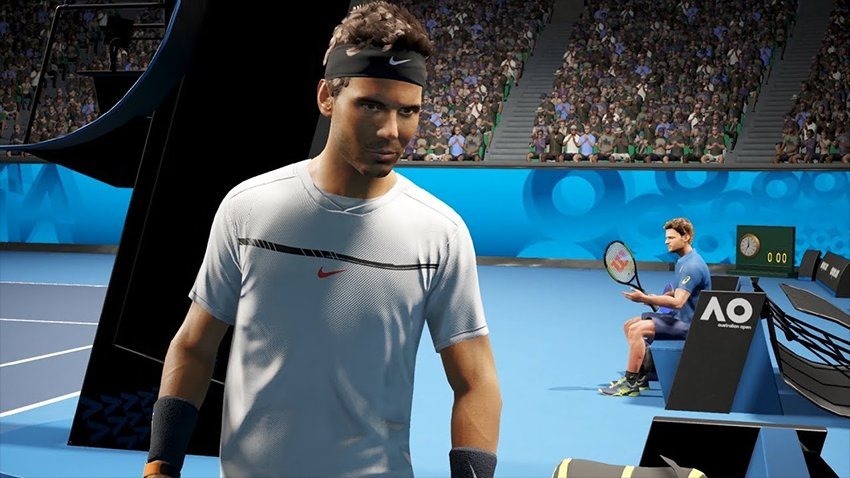 We've been starved of decent Tennis games for what seems like forever. Top Spin and Virtual Tennis – two of the preeminent Tennis video game series – seem to have hung up their digital rackets, both having released their last games in 2011.
This year that changes, as we're getting not just one, or two – but three big Tennis games. Yes, one of them is Mario Tennis for the Switch, but that's okay because Mario Tennis games are great. If you prefer your Tennis action to be of the more realistic sort, perhaps even with licensed characters, then you still have a pair of options this year. There's Tennis World Tour, which is made by Breakpoint Studio – home to a few veterans from the Top Spin series. It's still in alpha, and it looks…well, it looks alright, I guess.
If you found that underwhelming, then I'm afraid the other big Tennis game probably isn't going to wow you either. As we told you last year, it's being developed by Ashes Cricket Developer Big Ant, and it's called AO Tennis – as it centres on the Australian Open. We saw a glimpse of it in its reveal trailer, but here's a closer look at some gameplay featuring the digital likenesses of number 1 ranked Spanish Tennis star Rafael Nadal, and South Africa's 15th ranked Kevin Anderson.
It's lacking the polish and animation you'd expect from big sports games – but given the dearth of Tennis games, beggars can't be choosers.
Me? I'm going to be playing this tennis game:
Last Updated: January 15, 2018