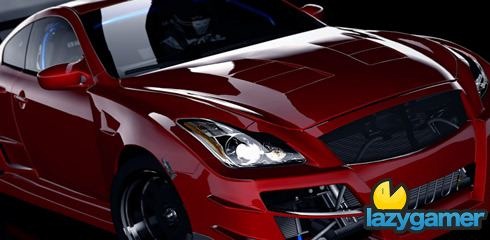 This is one of those sneaky game convention video's which means we can't see much in terms of quality but we do get to at least get a taste of things to come.
The first thing I noticed was that he starts racing using the gear lever to change gears but by the end the car had switched to an automatic… did I miss something or is this some safe feature to allow even the likes of Geoff to play racing games?
Apart from that the game looks like you would expect a shaky videocam of a racing game to look like…
I would say the lack of real damage is a noticeable exclusion but that would just be looking for trouble.
Last Updated: January 5, 2010