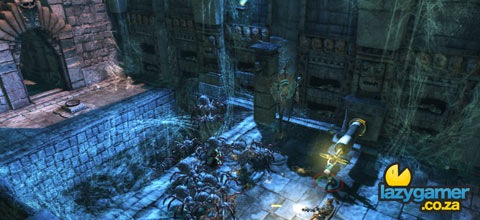 Lara Croft's oversized breasts have seen way too many games over the past decade and a half, and even with the improvements made by recent revamps, the whole thing felt like it was going a little stale.
If you didn't already know, Lara Croft is getting her name on the newest game titled Lara Croft And The Guardian Of Light. dropping the whole Tomb Raider thing altogether. This new title will feature a top/down camera and a completely different play style and to be honest, it looks like a lot of fun.
This may be the first Lara Croft game that I actually play in years, hit the jump and check the video out for yourself.
Last Updated: May 17, 2010