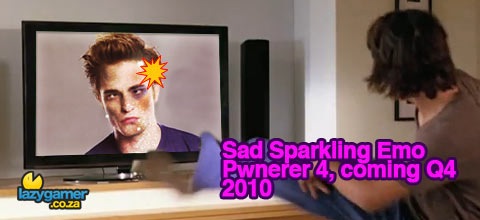 Yesterday, I posted this article here about the the input lag when using Project Natal and how it may affect its games.
What we didn't know is that Microsoft weren't content with the hardware that they showed off at E3 and have been steadily working on a new prototype that is much better.
When the E3 Natal hardware was put to the test, it managed an average of 1/10th of a second, meaning that fast paced games like shooters may have some issues when it comes down to the responsiveness of the controls.
In the UK, Channel 5's The Gadget Show were given the chance to try out the E3 Natal hardware and were pretty impressed. Jason Bradbury, who is both a gamer and an expert of technological thingamajigs the revealed the news about the new prototype.
"(Microsoft) did make a point that the next generation of prototype, which is now ready, which is not what we were using, we were using the E3 hardware."

"The new stuff is even more precise, the movements are more precise,"
While we can leave it open to speculation, I believe that his comment on precision was with regards to the lag, although it could also just be the precision on the movements themselves.
1/10th of a second is not exactly a long amount of time, and if people are saying that it's even quicker, then we may find that the end product won't have any of the feared issues after all.
Thoughts? How important is input lag to you?
Source: Videogamer
Last Updated: February 24, 2010