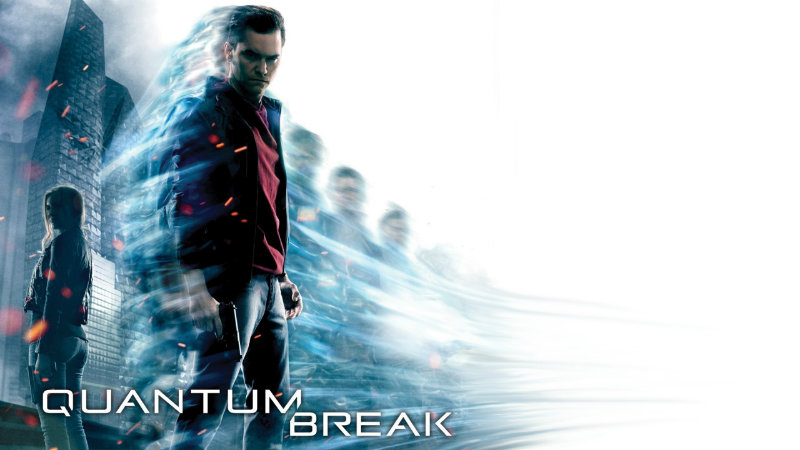 Normally, I let Al cover all things Quantum Break. While I've been keen on the game, my Xbox is current residing in Geoff's house so I'll have to wait to play it. But Sandy has been raving about it for months now, so this is usually his thing to write about. However, since actually playing the game, I'm not sure what he's allowed to say or not. Rather than risk accidentally spoiling anything, I'll just let you watch this trailer.
I am rather impressed with the acting in the live action series. In general, the trend lately has seen TV series overtaking movies as an opportunity for actors and creators to grow characters and tell intriguing stories. Why shouldn't that extend to something like Quantum Break? Well, I was rather skeptical, to be honest. I figured that the series would be like long, poorly acted cut scenes for the game. Instead, they're looking well acted and adding something different to the gameplay experience.
In fact, they're a big part of the game, quite literally. If you don't stream the episodes, they're a hefty 75.6GB download – that really is like a series! With the actual game weighing in at about 45GB, that series must be an incredibly important part of the experience.
I'm still not sure I understand how it could possibly work. So choices you make in the game ripple out and even change the series? How is that possible? Or is it a choose your own adventure kind of series, where you watch a different episode depending on the choices you made?
I suppose I'll just have to wait and find out like everyone else when I finally get to read reviews for the game. Or avoid spoilers until I'm able to play the game on PC or Xbox One. Either way, I'm still so interested in Quantum Break, and curious to hear if Remedy Games managed to pull it off. Microsoft has some excellent first party titles this generation, I'm curious to see how that helps them compete with Sony.
Last Updated: March 30, 2016