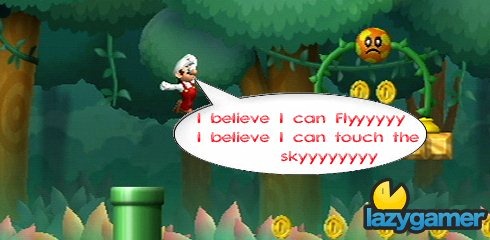 I wish I was more original but I'm not, I am like 99% of the gaming community out there and one of my all time favourite gaming memories is play the Super Mario Bros series on my SNES.
So you can imagine how excited I am about the return of the beast (we all call him that don't we?) with the New Super Mario Bros landing on the Wii in just a few short weeks.
Would it be biased to give it the game of the year medal already?
Granted this game is nothing like Modern Warfare 2, Borderlands or Assassin's Creed 2 but it's got more pedigree than all three of those combined. For me Mario Mario is the granddaddy of videogames and… oh just go place your pre-order already.
Source: NintendoEverything
Last Updated: October 16, 2009