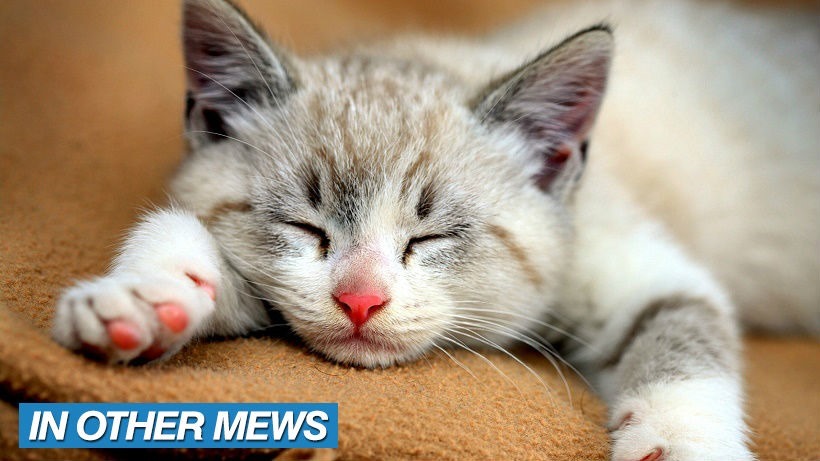 Have you noticed that we are short a Zoe? Yeah nobody knows what happened to her. She spouted some nonsense about leave, and she hasn't been seen since! In her absence, Darryn has become drunk with power (yet again), and… NO NOT AGAIN! DARRYN PUT THAT GODDAM FLAMETHROWER AWAY!
In Other News: Final Fantasy 7 lands on Android, Leon's Resident Evil 4 jacket is expensive, the pope gets a game, and an explanation on performance degradation.
Here's all the news we didn't post today because we were too busy travelling the world to catch ALL the Pokémon!
News
Prey for the Gods is now going through Kickstarter
Overwatch's latest patch set to fix Competitive Play's leaving problem
Trailer Reveals New Gameplay Mode For Attack On Titan
Final Fantasy 7 hits Android at last
Viscera Cleanup Detail Adds New Level, New Choonz
Stuff
Leon's Jacket From Resident Evil 4 Only Costs $1,200
A copy of Undertale was presented to the Pope
Looking Back At The Most Dominant Sports Teams In Video Game History
Cavernus Is A Bite-Size Game For Less Than A Quid
Videos
This Video Explains How Performance Degradation Happens In Your Gaming PC
Walk (and build, and trade) like an Egyptian in Civilization VI
Dawn of War 3 extended E3 gameplay footage shows Space Marines in action
What's on @ The Movies?
GAME OF THRONES season 7 delayed to allow real winter to come
Colin Farrell in mystery JUSTICE LEAGUE role?
The first clip and these new TV spots for GHOSTBUSTERS truly scare me
This is not Liam Neeson's last campaign in this trailer for OPERATION CHROMITE
First 'not official' DEADPOOL 2 poster hits the sh***er
Last Updated: July 7, 2016