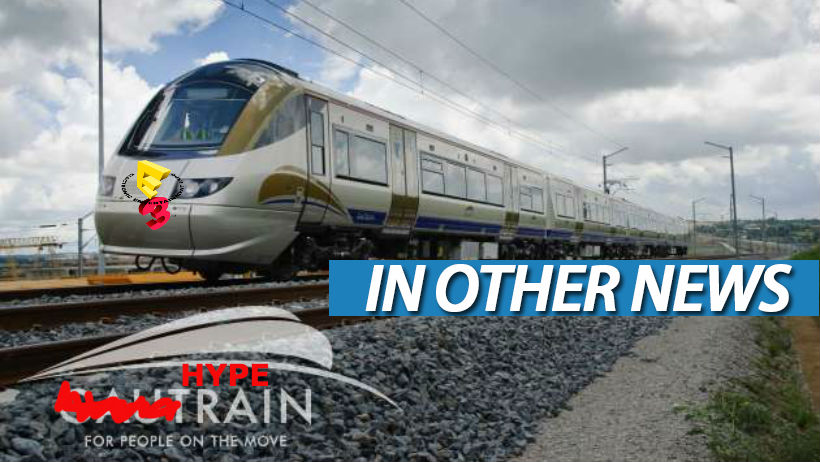 The E3 hype train is slowly starting to chug along, and I'm desperate to avoid boarding. For the first time in two years, I won't be at the event, staying home with my tiny human instead. I don't want to feel like I'm missing out – who really wants to fly halfway around the world to watch trailers anyway, right? RIGHT? Oh who am I kidding, I'm totally jealous of the guys going… except for their awful flights.
In Other News: Survive in new area of ARK, GameTrailers lives again and League of Legends takes you to the danger lane.
Here's the news we didn't post today because we were too busy ordering vegetarian meals for all E3 flights.
News
ARK: Survival Evolved adds huge new Official Mod map
Hideo Kojima reveals studio mascot
Battlefield 4 Final Stand DLC free on PS3 and PS4
League of Legends is getting pro wrestling skins and yes, that is Macho Man
Stuff
Tetris movie has an $80 million budget
IGN acquires GameTrailers assets
Blizzard, Twitch plan to act on abuse in livestream chat
Vidja
Taliyah Champion Spotlight
Valkyria Chronicles Remastered – Launch Trailer | PS4
What is Total War: WARHAMMER
BATTLEBORN (Honest Game Trailers)
The Movies
Writer/producer Simon Kinberg wants a "brighter" FANTASTIC FOUR sequel with the same cast
Director Gareth Edwards exits GODZILLA 2
Midweek Movie Mouth-Off: Hands up, who DIDN'T like CAPTAIN AMERICA: CIVIL WAR?
Andy Serkis says his "quite dark" JUNGLE BOOK is for an "older audience"
Last Updated: May 18, 2016