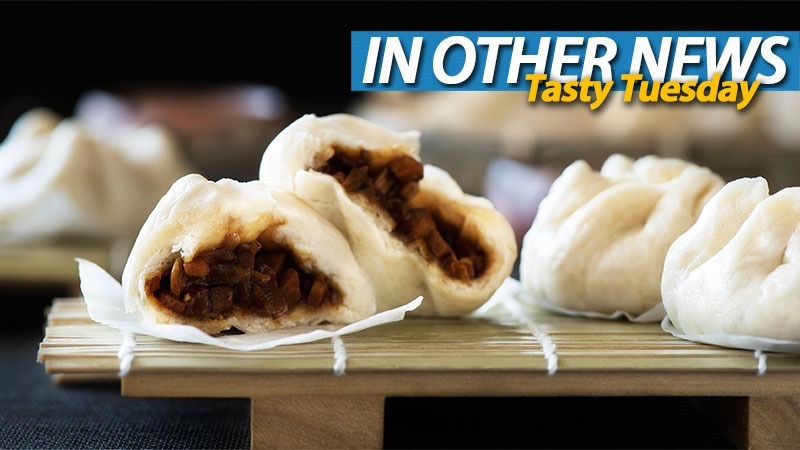 When I was a young lad, I loved Sundays. Not because I was keen for the weekend to be over or anything oddly misguided like that. Instead, Sundays were when we'd head out to Chinatown. The old one in Johannesburg's Commissioner Street, before a new wave of Chinese immigrants established Cyrildene as their culinary base.
I loved it, mostly because we'd always pick up a dozen (or two!) freshly steamed pork buns, or char Siu Bao. Soft, steamed bread that ensconces a filling of chopped barbecued pork, soy sauce and oyster sauce. Sweet, salty, delicious – and one of my fondest memories. A man without a pork bun in his hand can never be a whole man. Cheers, United Front Games.
In Other News – PSVR is a hit, Dark Souls 3 gets updated, Killing Floor 2 looks real pro on a PS4 pro and Civ 6 gets a beautiful launch trailer.
Here's the news we didn't post because because our TV's have Red Dead Reception.
News
One of the longest running StarCraft eSports leagues in Korea is shutting down
PlayStation VR pre-orders in the "hundreds of thousands" as stock runs dry
Destiny weekly reset for October 18 – Nightfall, Crucible, Prison of Elders changes detailed
YouTuber NepentheZ pleads not guilty to advertising unlawful gambling
Overwatch's D.Va headlines BlizzCon 2016's in-game goodies for StarCraft
The latest Dark Souls 3 update aims to make poise matter
Here's how Killing Floor 2 looks running on PS4 Pro
The Civilization 6 launch trailer is an inspirational tale of Sean Bean's family
Stuff
Twisted Metal shows up in The Simpsons' 600th episode
A single piece of Red Dead artwork sent Take-Two shares soaring
The Zelda arcade cabinet that we deserved
Osiris: New Dawn breaks through, but will it survive Early Access?
Videos
What's on at The Movies
Scarlett Johansson talks about her ideas for a BLACK WIDOW solo movie
This trailer for THE BOSS BABY means business
JURASSIC WORLD 2 will surprise you with how dark and scary it is
Jeph Loeb hints at Marvel's AGENTS OF S.H.I.E.L.D. and Netflix series crossover
Wait, what? Leonardo DiCaprio producing a CAPTAIN PLANET movie?!
New TV spots and character posters released for FANTASTIC BEASTS AND WHERE TO FIND THEM
See nature in all its splendour in this trailer for BBC's PLANET EARTH II
Last Updated: October 18, 2016