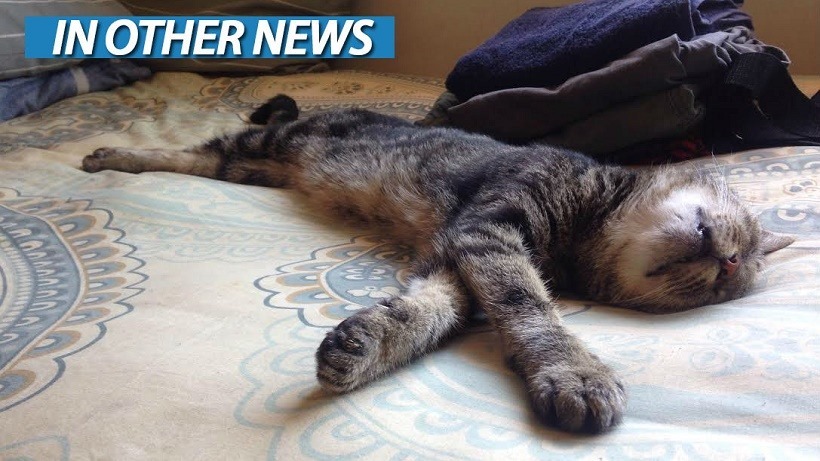 For breakfast today, I had a glass of water, followed closely by the biggest craving for pizza EVER. Have I had pizza yet? No. Am I grumpy as a result? Yes. I love the stuff, and I need it in my face RIGHT NOW!
In Other News: Rocket League is flying to stores, Mortal Kombat is going medieval, Twitch is streaming Pokémon for a whole day, and the first Doom level got remade with Unreal Engine 4.
Here's all the news we didn't post today, because we were too busy craving different delicious cereals.
News
Band Says New Final Fantasy XIV Boss Battle Music Is Ripping Them Off
Grifball, gravity hammers and PvE Firefights confirmed for Halo 5 Guardians
Rocket League is heading to stores
New Port Of Oddworld: Munch's Oddysee Coming To Steam, Free To Owners Of Original Version
League of Legends now has a smartphone app
Mortal Kombat X gets medieval with free skins pack
Stuff
Custom Toys and Figures Made for Wasteland Nightmares
Twitch hosting daylong Pokémon cartoon marathon
MMORPGs To Watch In 2016
The first Doom level has been recreated in Unreal Engine 4
The more you play this demo, the less the final game will cost
Videos
When Far Cry Primal animal taming goes wrong, wrong, wrong
Odin Sphere: Leifthrasir skill system detailed with new trailer and screens
Is Mario's Most Powerful Character Lakitu? – Culture Shock
What's on @ The Movies?
Jean-Claude Van Damme to star in hilarious sounding meta series for Amazon
Sophie Turner talks about her character Jean Grey in X-MEN: APOCALYPSE
Ava DuVernay signed up to direct new film for Disney
First impressions of DAREDEVIL season 2 are in
WE REVIEW ZOOLANDER NO. 2 – NOT SO HOT RIGHT NOW
Last Updated: February 25, 2016