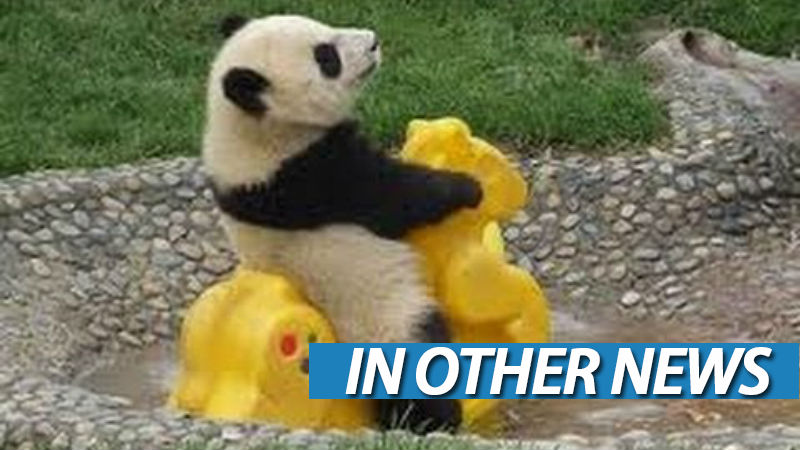 I know, it's only three days into the week and you're already exhausted. But don't worry! Here in South Africa, this is your last full work week for a while – next week we vote and the week after we celebrate women. I'm already planning some much needed game time during the public holidays – how about you?
In Other News: Prepare for a lady Layton, Nintendo and Apple talk money, New Final Fantasy XV footage and Dark Souls is even harder in Little Big Planet.
Here's the news we didn't post today because we were too busy trying to keep the cold at bay.
News
Pokemon Go Plus Device Suffers Delay
Professor Layton's Daughter Stars in The Newest Game in The Series
Superdata predicts Battleborn will go F2P
Burnout creators begin work on new driving game
Stuff
Apple reports quarterly revenue of $42.4 billion
Everyone wants to make a new Destroy All Humans game so let's just do that already
Nintendo Reports $234 Million Loss On Weak Hardware Sales And Foreign Exchange
Vidja
Final Fantasy XV Universe PlayStation China Conference Trailer (PS4/Xbox One)
CIVILIZATION VI – First Look: France
LittleBigPlanet 3™ – DARK SOULS "Undead Asylum"
Last Week Tonight with John Oliver: Campaign Songs (HBO)
The Movies
Rumour: Disney want Alden Ehrenreich for a whole bunch of HAN SOLO movies
Ho ho holy sh*t! It's the first trailer for OFFICE CHRISTMAS PARTY!
Midweek Movie Mouth-off: did you miss anything from Comic-Con?
Marvel's AGENTS OF SHIELD will blend science and magic together
STRANGER THINGS creators talk about potential second season
JUSTICE LEAGUE DARK won't be "the same as a regular Justice League movie"
Last Updated: July 27, 2016