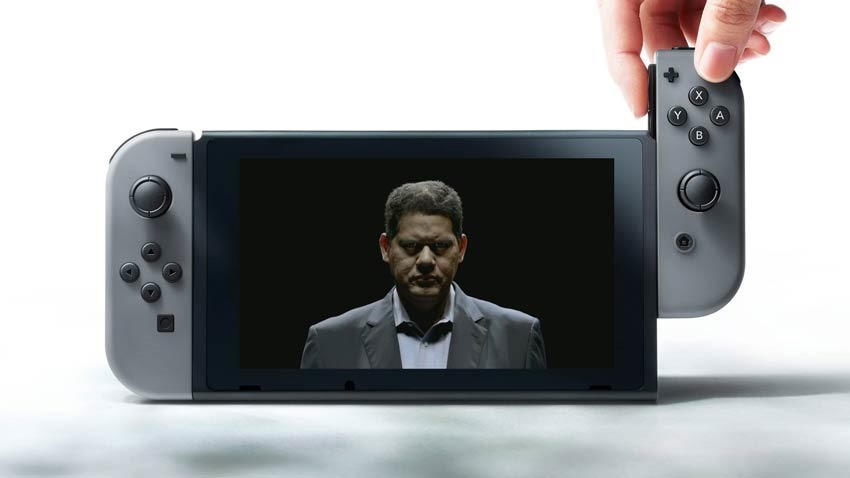 Nintendo's new hybrid handheld and home console, The Switch, is out in just under two weeks. Despite the insufferable wait, it appears that some people outside of the gaming industry have already managed to get their grubby paws on the console – posting unboxings and videos of the system's slick user interface.
When the videos went public, NeoGAF user hiphoptherobot suggested that a retail mistake resulted in getting the Switch a little early.
"…It isn't like I grabbed it off the back of a truck or anything, I just happened to get lucky because unnamed store decided to ship early for whatever reason," hiphoptherobot wrote.
It looks like the situation may be a little more nefarious. According to Nintendo, that Switch was stolen – and then sold it on to the leaker.
"Earlier this week, individuals claimed to prematurely purchase a small number of Nintendo Switch systems from an unspecified retailer," Nintendo told IGN.

"Nintendo has determined these units were stolen in an isolated incident by employees of a US distributor, with one system being illegally resold. The individuals involved have been identified, terminated from their place of employment and are under investigation by local law enforcement authorities on criminal charges."
Ouch. As for that rogue Switch? Nintendo's corporate ninjas have made sure it's back where it belongs.
"Nintendo has the console back and I am personally not in any trouble," hiphoptherobot said on NeoGAF. He's now out of a Switch, and out of the money paid – which is a good lesson to not buy your consoles from strangers.
Of course, there are many who believe this is just an elaborate PR stunt on Nintendo's part – but knowing how Nintendo works, I don't believe that to be true at all.
Last Updated: February 20, 2017