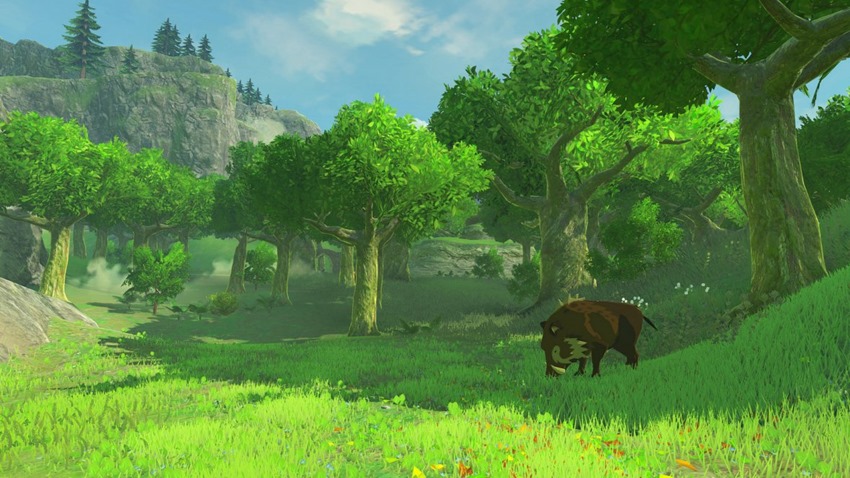 I am still playing The Legend of Zelda: Breath of the Wild. After 50 hours of exploration, I still find new things to love about Nintendo's open-world masterpiece. The game has received near unanimous praise – though it is not to everyone's taste, and that's fine. It's safe to say that I am one of the many enraptured by Breath of the Wild.
"The world is so densely packed with things to do, but so lean on the mindless filler content that plagues so many games of this nature. It avoids the pitfalls of so many games of this sort, that checklist of chores that start to feel humdrum. Interactions and the side quests are meaningful, as are the rewards they offer. It's one of the many things that makes exploring Hyrule's undulating, verdant fields, its rocky and vertiginous mountains, and its snow-capped peaks so incredibly rewarding."
If you've perhaps wondered how Nintendo went about making Breath of the Wild, they've released a series of videos that detail how the world was created, how they settled on its story and characters, and given a more comprehensive look at its 2.5D, 8-bit prototyping.
"I wanted to create a game where the user could truly experience freedom in this play field, and a sense of adventure again and again, as they freely navigate through it," Breath of the Wild director, Hidemaro Fujibayashi said of the 2D prototype. "When I started to think this way, the NES Zelda came to mind. Every time the screen scrolled, there was a new discovery to be made."
Take a closer look:
Now if they could give Metroid the same sort of treatment…
Last Updated: March 15, 2017