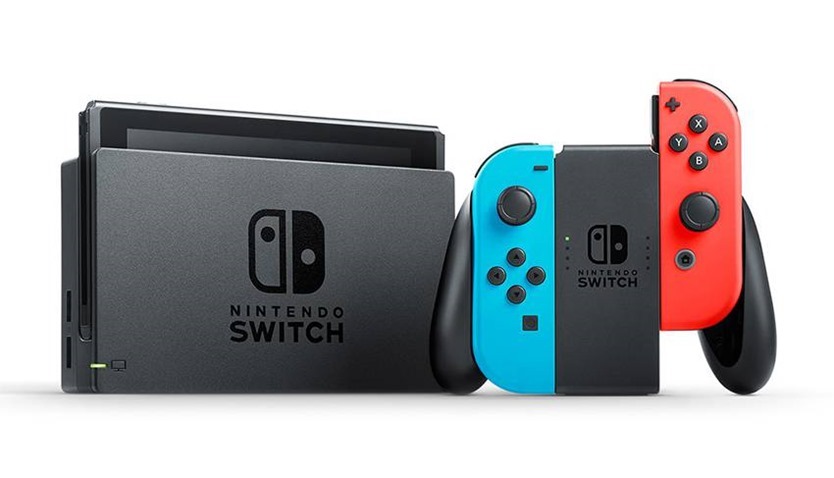 Nintendo's Switch is an amazing little system, that's quickly becoming home to unique and wonderful games. While its software library may be expanding, the system's base operating system leaves a lot to be desired. It's a little spare and utilitarian – missing many of the features that owners want. While there's still no Virtual Console, a new update for the system has rolled out, and it's a big one.
There's nothing especially mind-blowing in the update, but it does come with a host of usability updates that'll make the system a little friendlier. One of the primary ones is the ability to find paired controllers by making them vibrate. The little detached Joy-Con can easily find themselves lost in the back of a couch or in the recesses of a bag, so it's nice to be able to locate them without resorting to frantic searching.
There's a newly improved News sections to help you find information on the games you love and the ones you're yet to love. The system will also let you import friends lists over from the Wii U and 3DS if you have an associated Nintendo ID – which is a godsend on a system that still uses those blasted friends codes.
You can now also plug a USB keyboard into the system's dock for your typing needs, as well as use the Pro controller as a wired one when plugged in.
Most importantly for some TV owners is a change to the system's HDMI CEC functions that prevent the Switch from taking over your TV. It's an issue that mostly affected Samsung TV owners, and has been one of the more requested fixes. Lastly, there are a few brand new Splatoon icons to use as your profile picture.  You can read our thoughts on the Switch here, with the full changelog below:
Added the following system functionality
Register a channel to receive News for specific games
Add friends from your Nintendo 3DS and Wii U Friend Lists

To add friends, head to your My Page on the top left of the Home Menu > Friend Suggestions

Receive notifications when your Friends go online

To turn this ON/OFF, head to System Settings > Notifications > Friend Notifications

Find paired controllers within communication range by activating the vibration feature
Change the user icon order on the Home Menu

To change order, head to System Settings > Users > Change Order

Select from 6 new Splatoon 2 characters for user icon

To edit your user icon, head to your My Page on the top left of the Home Menu > Profile

Change the system volume from the Quick Settings
Lower the maximum volume for headphone or speakers connected to the audio jack

To lower the max headphone volume, head to System Settings > System > Lower Max Headphone Volume
* This settings will be ON when Parental Controls are enabled

Change display colors to Invert Colors or Grayscale

To use this feature, head to System Settings > System > Change Display Colors

Use the Nintendo Switch Pro Controller via wired communication by connecting the USB charging cable

To enable, head to System Settings > Controllers and Sensors > Pro Controller Wired Communication
* The NFC touchpoint on the Pro Controller will be disabled while the controller is using wired communication.

Update connected controllers
Added a feature that suggests deletion of software data if there is insufficient space when downloading other software

To use this feature, head to System Settings > Data Management > Quick Archive
* User save data is not deleted
General system stability improvements to enhance the user's experience, including:
Resolved an issue that caused game software updates to fail and prevented the software from starting
Improvements to prevent unintended HDMI input change with certain TVs while the console is docked in Sleep Mode
Last Updated: June 20, 2017