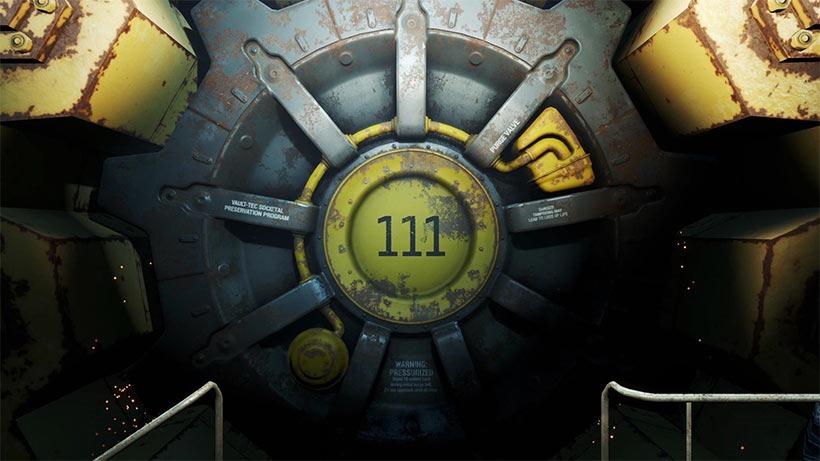 I'm not a fan of most DLC – because 5 times out of 8, it's superfluous guff that has little to no meaningful impact on the game, or the enjoyment thereof. What gets my goat even more than needless DLC is when said DLC is retailer exclusive or worse, timed to be exclusive to just one platform. That's something that won't be happening with the impending, eagerly anticipated Fallout 4. Responding to a fan question, Bethesda's confirmed that here won't be any platform exclusive DLC coming to fallout 4, timed or otherwise.
@XxThe5sGuyxX we aren't doing a DLC exclusive with anyone

— Pete Hines (@DCDeacon) September 27, 2015
That said, I'm still bemused by Bethesda's announcement of a Season Pass for Fallout 4 – despite them admitting they have no real idea of what that DLC might be.
"To reward our most loyal fans, this time we'll be offering a Season Pass that will get you all of the Fallout 4 DLC we ever do for just $30. Since we're still hard at work on the game, we don't know what the actual DLC will be yet, but it will start coming early next year," they said back then.
While there may not be timed DLC, there is a feature that Xbox One and PC owning wasteland survivors will get before their PlayStation-toting compatriots; Mods. While mods have been confirmed to hit the PlayStation 4 at some point in the future, the ability to tinker will be coming to (naturally!) PC first, then the Xbox One and then, at some indeterminate point in the future, the PlayStation 4.
It's something I hope to see continued, because it's actually rather depressing that this sort of thing gets reported as news, when it should just be the way things are.
In semi-related news, it seems that the download size for the game – at least on Xbox One – comes in at just shy of 30GB, so you'll need to make sure you have that much space (and bandwidth!) if you'll be picking the game up digitally come November.
Last Updated: September 28, 2015