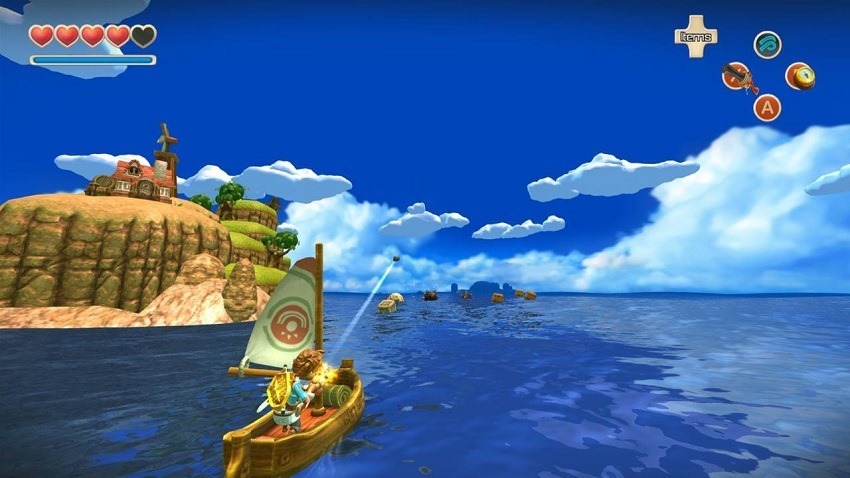 Imitation is the sincerest form of flattery, or at the very least Oceanhorn understands just how captivating some of the best elements from The Legend of Zelda can be. The top-down action RPG title is best known for its heavy inspirations from A Link Between Worlds and Wind Waker, blending together a neat little Zelda-like experience with some gorgeous visuals and engrossing sailing which can already be played on most major platforms. And now, it's coming to Switch too.
Publisher FDG Entertainment confirmed the news over Twitter this weekend, adding that the power of the Switch will help keep the game looking stunning on the go. Although a release date wasn't announced, FDG did allude to a release sometime this year.
@JeGeekJePlay Yes, Oceanhorn will head to #NintendoSwitch later this year. Will run beautifully on the powerful Switch.

— FDG Entertainment (@FDG_Games) 29 January 2017
Beyond that, developers Cornfox and Bros. are already working on an Oceanhorn port for the PlayStation Vita while also working on its announced sequel, Oceanhorn 2: Knights of the Lost Realm. The sequel will differ slightly by offering a third-person perspective instead of a top-down view, which would be similar to more core titles in the Zelda franchise.
Aside from the heavy influences, Oceanhorn is still a well made game, and offers enough variety for Zelda fans and newcomers alike to feel encouraged to play around with. Nintendo's own Legend of Zelda: Breath of the Wild is one of the only Nintendo Switch launch games that warrant getting excited about, so Oceanhorn could prove as a suitable distraction later in the year if the line-up stays as barren as it stands right now.
The Switch will launch on March 3rd, and just last week the local price and pre-order listings were finally made available. As expected, it's going to be a little bit of a hard sell for Nintendo across all regions, given the relative affordability of both the Xbox One and PS4 right now.
Last Updated: January 30, 2017