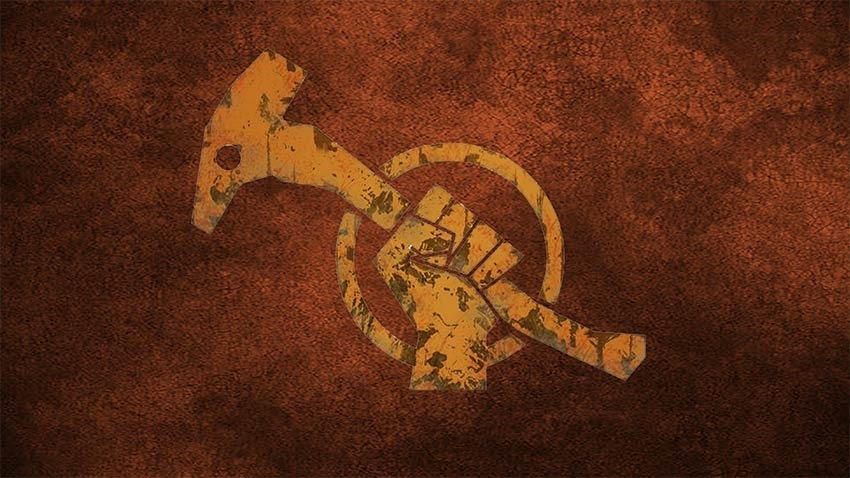 THQ Nordic, the great big behemoth company borne out of Nordic Games and their acquisition of most of THQ's assets from its great IP firesale, is possibly one of the busiest publishers at the moment. According to their own financials, they have eighty or so games in active development. They include the likes of Biomutant, Dead Island 2, Shenmue 3, Wasteland 3 – and many more. It's likely we may even see Destroy All Humans! and a Darksider spin-off at E3. 48 of the games in their portfolio remain unannounced.
One of them may have been let loose from the bag. Nvidia's updated its list of games that support its lovely high-resolution screenshot-taking Ansel software, and that list contains a Red Faction game we've not heard of before (as spotted by The MetaCouncil). This could be the second game that THQ is referring to being shown at E3, and not Destroy all Humans!. It's been a long time since there was a brand new Red Faction, with the last releases being last year's Red Faction Guerrilla: Re-Mars-Tered.
Here's what we said about that:
It may be almost a decade old, but Red Faction Guerrilla's bland sandbox and story is still easily overlooked in favour of its gold standard of open-world demolition that now benefits from a substantial bump in visual quality.
It'll be lovely to get a new bit of terra-forming fun made for current or next-generation hardware. I guess we'll see if it's real at E3.
Last Updated: May 29, 2019