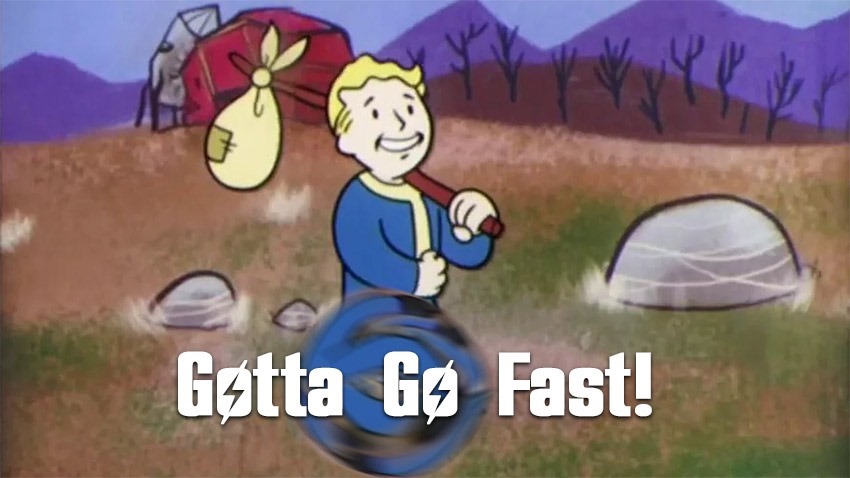 Earlier this week, users discovered an unfortunate bug in the Fallout 76 Beta client on PC that deleted the whole 50GB installation. While most reports, and Bethesda themselves, suggest that clicking just about anything in the client will make 50GB of data disappear, others say that just having the client open was enough to send the game's installation to the digital ether.
Bethesda's Pete Hines has apologised for the issue, saying its "it's not going to be the last bump on the road."
And he was right.
It's now been discovered that the game's physics are tied to its frame rate. That means that those with faster PCs could move around the world a lot faster than others. To be fair to Bethesda, the game's beta actually ships with the frame rate locked, but players have discovered that by tweaking an ini file (as is the case for so many Bethesda games), that the frame rate can be unlocked.
Those that have done so are able to whizz around in the beta at speeds that others can't match. It's entirely okay to match physics to frame rate when it comes to single player games, as it can have often hilarious unintended consequences, but allowing that for a multiplayer game is frankly, daft. That said, it's probably constraints of the Creation engine, itself really just an evolution of Gamebryo, the engine Bethesda's used since Morrowind (when it was still called NetImmerse).
Bethesda has since confirmed they're aware of the issue and said that it'll be fixed for the retail launch. How they do that is anyone's guess, but my own guess is that they'll encrypt the ini file and hide it elsewhere, making modification of it unlikely.
fallout 76's physics system is tied to it's framerate
including your walk speed

so you can literally outrun most enemies by looking at the groundhttps://t.co/aYXiIJs6l7

— spooky skater (@teajayylmao) October 31, 2018
"We definitely knew we were going to have issues and bumps," Hines said on a Fallout 76 Beta stream yesterday. "That was the whole point of it, is to try to find those things and flesh them out, but at the same time also give people a chance to experience the game and see it. And so, we've hit some problems that we quite honestly didn't expect."
Last Updated: November 1, 2018