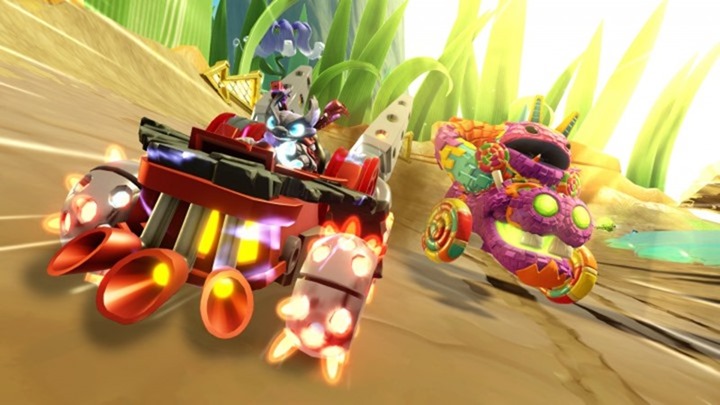 There have been rumblings and rumours that Skylanders, Activision's annual toys-to-life game, is in trouble. Sales of the latest game haven't been exceptional, and the series as a whole has been in decline. Like Call of Duty, Skylanders has a pair of development teams working on it; series creator Toys for Bob, and Vicarious Visions. Next year's game would have been made by the former.
There have been suggestions that the schedules Skylanders game for 2017 has been cancelled – and they've been given a bit of credence by the announcement that Vicarious Visions is now helping Bungie further the Destiny universe.
Join us in welcoming Vicarious Visions to the party.https://t.co/w0EeVsjwhZ pic.twitter.com/q0VvzXeUpd

— Bungie (@Bungie) December 8, 2016
"Vicarious Visions is excited to announce that we are partnering with Bungie to further expand the Award-Winning Destiny Universe," says the message.
They're not the first of Activision's other studios to be absorbed in to the Destiny Machine. Transformers: War for Cybertron developer High Moon Studios was also brought on board the Destiny Train. This all makes another rumour quite plausible: That Destiny 2 information is soon on its way.
What does this mean for Skylanders though? Probably not very good things. Hopefully the very lovely chaps at Toys for Bob won't be affected too much.
Vicarious Visions has just finished up work on the Crash Bandicoot collection of remasters, called the  N. Sane trilogy. They're a frightfully clever bunch, and I'm sure their talents will go toward making Destiny 2 everything that Bungie envisions it to be this time.
Last Updated: December 9, 2016