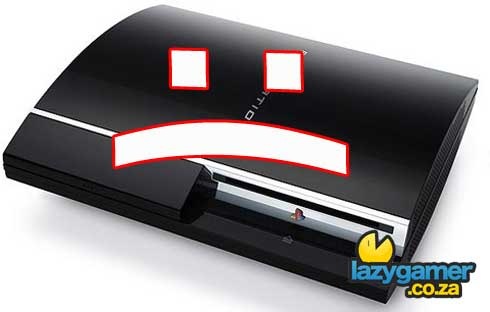 Oh dear – something's gone horribly wrong. All around the world, users are reporting issues with their PS3's not working as they should – with a bug of some sort that's preventing consoles not only from signing on to the PSN, but from playing some games offline as well.
People are saying that they're unable to sign into their accounts, check trophies, use dynamic themes or access the PlayStation Network.
When trying to play games online – and some games offline- users are being greeted with an error message, und ultimately a console reboot. Affecting mostly older consoles, the issue so far appears to be a calendar bug, as many people are complaining of their calendars being reset.
Sony are aware of the problem, and are currently looking in to it – but the fine folks ate NeoGAF are warning people not to turn on their pre-slim ps3's in the meantime.
From NeoGAF :
Does this affect me?
-If you have a Slim PS3, you're good to go. Continue playing it as normal.
-If you have a "fat" PS3, you may be affected. Some fat PS3s have worked ok, but it seems a good majority have been bugged.
What does this bug mean?
-If affected, your date and time has been set to a random past date. This prevents you from signing into PSN, playing any PSN games, or using any DLC. Your trophies will also not display correctly or be able to sync.
How do I fix it?
-You can't. Even if you don't sign into PSN, it won't help. This is a hardware issue.
So, what do I do?
-Wait 24 hours. Other products that have had similar bugs have corrected themselves after the "bugged" day. On Monday around 6pm central time, all PS3s will automatically correct themselves…maybe.
-If that doesn't work, we'll need a firmware update from Sony, which should be a pretty important priority for them right now.
Did I lose my data/themes/etc?
Your save data/games/dlc/themes are fine. They'll be fixed when the PS3 is fixed. Trophies are uncertain right now, but they'll be fine if you've synced them before the PS3 was bugged. Unsynced trophies are an unknown right now.
If I have a bugged PS3, can I still use it?
It's probably not a good idea, as I have no idea what will happen to the trophies you earn during the bugged time. Movies/media will work fine.
So there ya go, my handy FAQ.
The Playstation 3. It only does nothing.
Source : NeoGAF
Last Updated: March 1, 2010