It is the future year of 2019, and we can probably make a few accurate guesstimations at just what we can expect to see unfold in the next 365 days. Activision will probably release a new Call of Duty game, Devil May Cry 5 is going to rock your socks off and Nintendo will make Bowsette official which will be absolutely…oh. Oh no. Well that just sucks.
With that being said, we also want to take a stab at a few more bonkers predictions. We want to be bold, we want to be brave and we want to throw our own hats into the ring with a few ideas of our own, that will see the gaming industry undergo some radical change this year. Are we even remotely psychic? Not a chance, but we're feeling pretty confident that none of these predictions will come back to bite us in the ass. None of them.
So let's get this show rolling with our first look at the future!
PlayStation 5 teased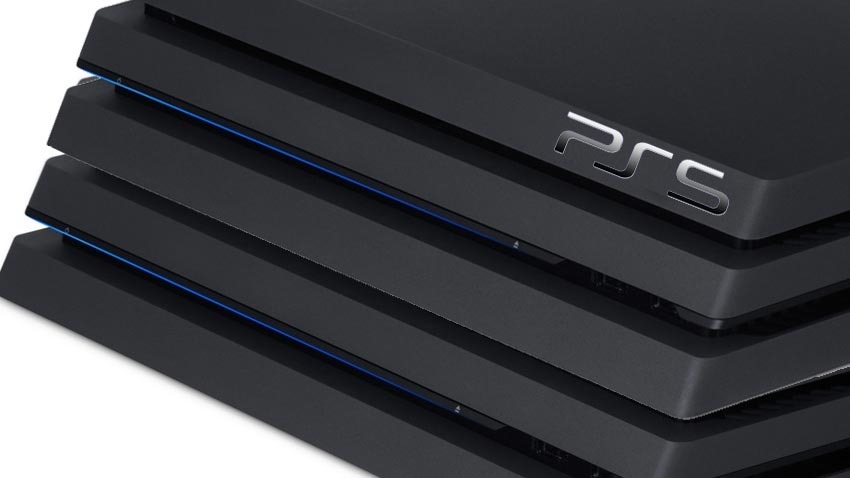 It has been a good couple of years since the PlayStation 4 was first released. Since then, we've seen gaming content explode thanks to the functionality of the PS4 and its ability to share game clips, we've seen the edgy console get a rounder face lift and even a decent upgrade in the form of the PS4 Pro. While Sony's heavyweight console is no slouch in the hardware department, time is moving on and the current console demands that a successor step up and move the brand forward.
While we highly doubt that a PlayStation 5 will be released in 2019, and I'm saying that because you can bet your bottom dollar that the Sony marketing department wants to use 2020 in its ad campaign because it rolls off the tongue so nicely, I've got a feeling that we'll be seeing vague glimpses and teases of the PlayStation 5 throughout 2019. Presumably at a private event seeing as how Sony will be persona non grata at this year's E3, but an event that will be hyped to the extreme as the PlayStation 5 finally sees the light of day.
Call of Duty to offer its SP as an optional extra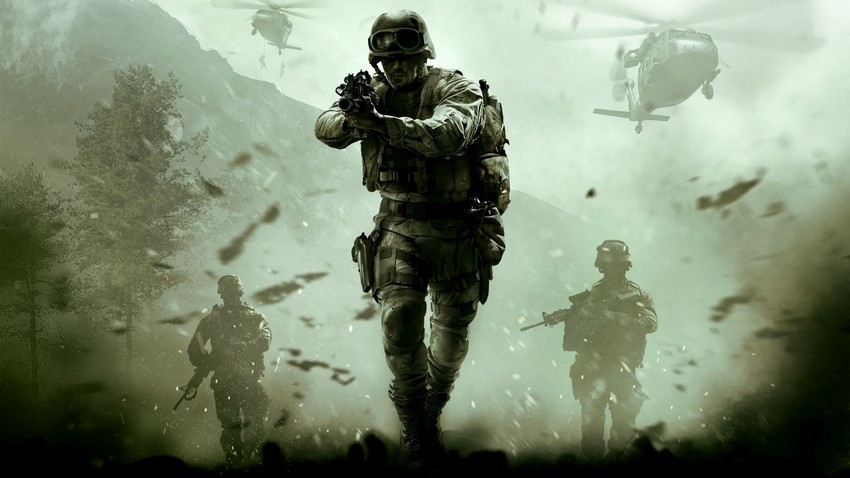 2018 was the year of change for Call of Duty…well, kind of. While the series did follow industry trends and put its own spin on the battle royale genre, it was the fact that Call of Duty tossed out its single-player campaign this year that made all of the headlines. In its place was a stronger multiplayer and zombies suite, but that slice of over the top popcorn action was still missing in action…and our hearts.
What's the best of both worlds then? With Call of Duty Black Ops IIII, Activision and Treyarch set a new development benchmark for how the franchise can operate and iterate on an annual basis, but you'd have to think that there's still a market out there for fans who want that high budget action, glorious explosions and cheesy dialogue.
So why not make it a separate piece of content to purchase then? Activision has shown that as a publisher, they aren't averse to change, and having that kind of content readily available while still giving their hardcore multiplayer fanbase a different product devoid of that distraction. Everyone wins, everyone gets what they want and Activision presumably gets enough cash to purchase the moon and sell its tidal effects back to local coastal cities as part of their recurrent lunar spending program.
Fortnite begins to lose traction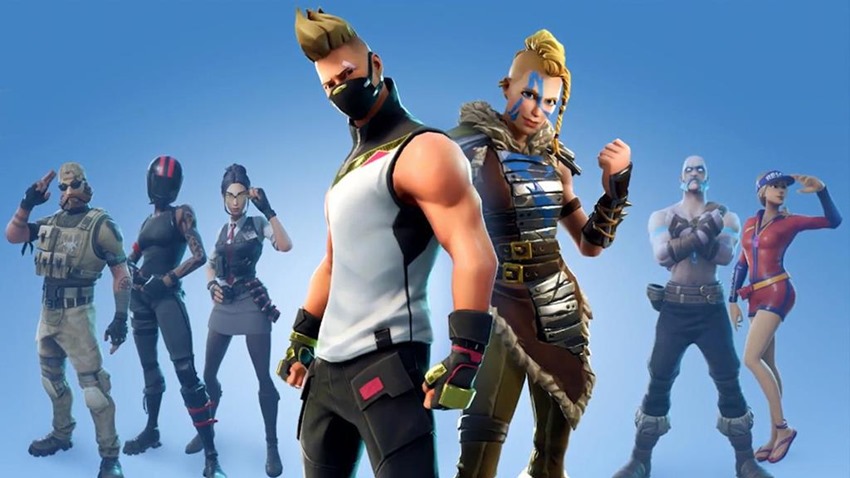 Here's a controversial opinion: The main reason why Fortnite: Battle Royale is so successful, is because…well it's free. Sure, there's a quirky battle royale sandbox there, but having a massively hyped game available on multiple platforms and costing zero cash to download does make for an attractive package. Much like the eggs in my fridge however, Fortnite and pretty much every game that is listed as a service title with ongoing revenue streams, has a limited shelf life.
There's only so much traction that a game can gain during this cycle, before people look for something newer to entertain themselves with. This is in no way a bad thing however. What Fortnite has done and achieved for the gaming industry, is nothing short of amazing. When it finally does beging to slowly bleed players away, there'll be a community that is stronger and more alive in the face of a smaller player-base, albeit one that still numbers in the millions.
Fortnite is bigger than ever right now, and the end of this franchise, won't be seen for many many years to come.
Overwatch goes free to play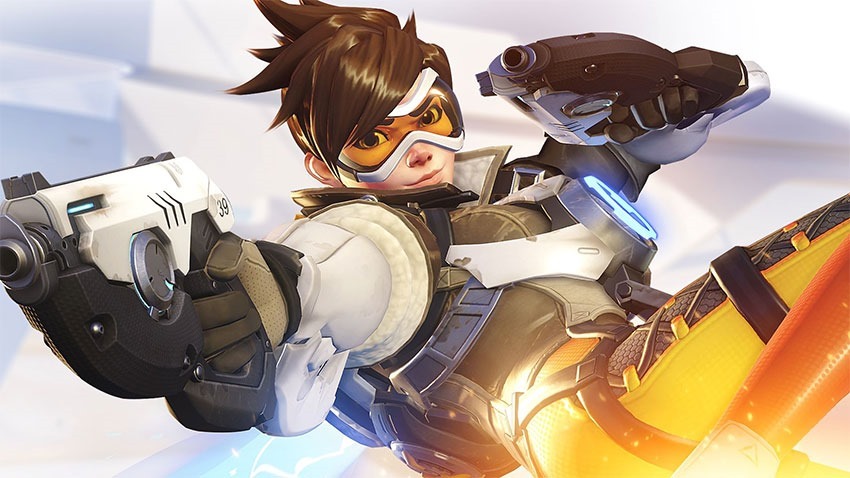 Battle royal may be all the rage right now, but a couple of years ago? Everybody wanted to jump on the team shooter bandwagon. Blizzard Entertainment's Overwatch may not have pioneered the genre, but it certainly did perfect it, resulting in a ton of imitators and plenty of fallen competition along the way.
A couple of years in, and while Overwatch still has a dedicated hub of loyal players and leagues a'plenty, the game is beginning to feel somewhat stagnant. Overwatch's current cycle of game modes and hero reveals may be effective, but the heat it generates with each new addition is slowly starting to dissipate quicker and quicker once the buzz dies down.
Much like Fortnite however, Blizzard could maybe benefit financially by unlocking the game from its current premium price tag. By now, Overwatch makes far more cash with microtransactions and loot boxes than it does with actual sales, and an influx of new players could see those profits rise to ludicrous new heights. As for longtime fans who have been around since day one? They'll probably need some hefty compensation for the legions of new players who don't know how to escort the payload.
It's going to be like 2016 all over again.
Bungie hands over Destiny to Activision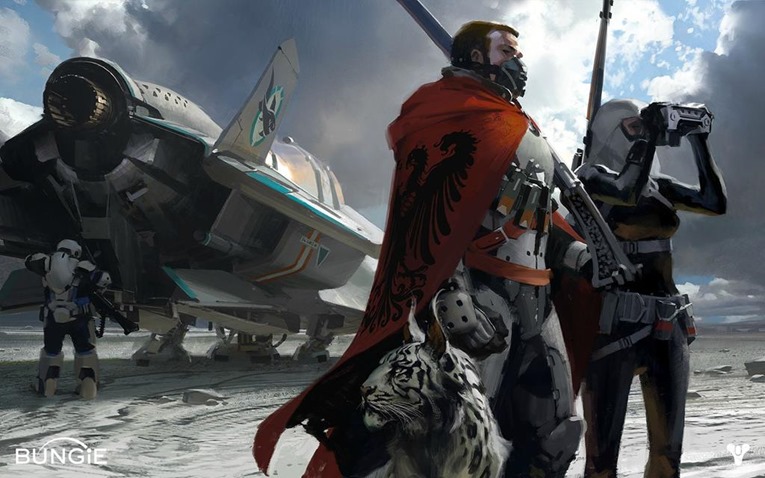 Update: Boy, was I wrong! A few hours after this post went live, and Bungie announced that they were parting ways with Activision and preparing to self-publish future Destiny content. Huh.
Let me just say, that I am still an absolutely massive Destiny 2 fan. I love its gunplay, I love its vague lore and I adore its design. I'm also bored as sin with the game, and while the Forsaken expansion was a nice touch of class, it could only last so long. Bungie's grand experiment hasn't been a failure, but it has been the type of game that has felt like a conflict between their lofty ideas and Activision's goal to make some of that sweet sweet dollar cash.
Maybe it's time for Bungie to leave Destiny behind, and hand the reigns over to Activision and the other studios which the publisher owns. It wouldn't be surprising either, as Transformers game supremo developers High Moon Studios helped Bungie with the original game, while Vicarious Visions also lent a hand for Destiny 2 and its PC port.
With a recent investment to the tune of $100 million from Chinese studio NetEase, Bungie has plenty of cash to flash on other projects, with a little bit of wheeling and dealing behind the scenes being a possible way for the veteran studio to secure their future while handing Destiny over to Activision. A move that could be best for the stagnating franchise and for Bungie's path forward in the gaming industry.
Nintendo reveals a beefier Switch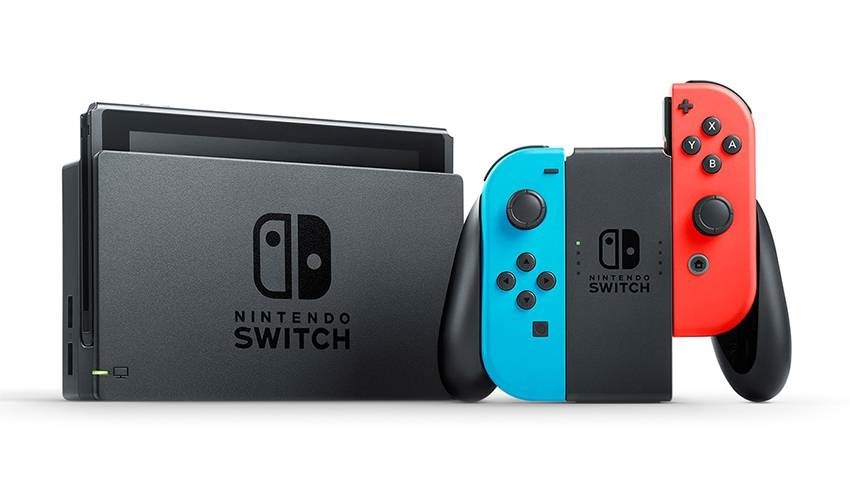 Nintendo's Switch console may just be one of the greatest success stories of recent time. After a few years with the dismal disappointment that was the Wii U, the big N bounced back with a device that was both fun and iconic to play on when compared to the lifeless black brick that its predecessor was. Favouring mobility and home console use, the fusion between ideas wasn't without some compromise.
While the Switch is capable of producing some stunning results using the bare minimum of hardware, that doesn't mean that there isn't room for improvement. Current rumours point towards Nintendo revealing a better specced device in the near-future as well, an idea which has precedence thanks to the Nintendo 3DS updating its own life cycle back in 2014 with a new series of more advanced handheld devices.
More power is never a bad idea, and the very thought of a Nintendo Switch that can provide better visuals, more stable performance and have a lengthier battery life as a bonus, could give Nintendo yet another shot in the arm. If the fans warm up to the idea, that is.
Bethesda pulls the plug on Fallout 76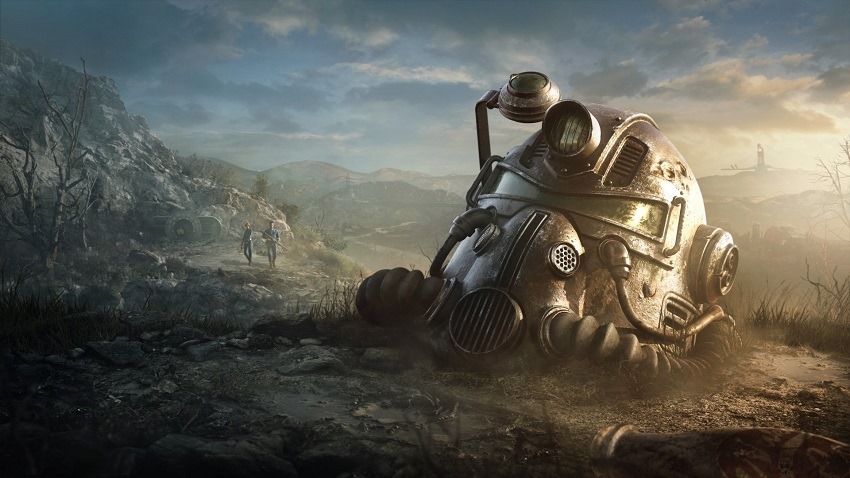 You look back at the absolute magic that was 2018 in the gaming industry, and you'd probably wonder why there was a faint odour of excrement in the air. As good as the year was thanks to games such as God of War, Hitman 2 and Marvel's Spider-Man, a few stinkers still managed to get dropped into that top quality pool of fun.
Fallout 76 may just be the worst of the lot, a game that was beyond broken on launch and even at its optimal best, the game was boring, pedestrian and without any charm whatsoever. You'd have to wonder just how much effort Bethesda is willing to throw at the sinking ship that is Fallout 76, before cutting their losses and admitting defeat.
While it's not an ideal situation and killing support for the game outright would probably see the publisher buried underneath a mountain of abuse from the games community, a more subtle approach would probably work best if Fallout 76 is allowed to die a more natural death, slowly bleeding out players until the servers are finally switched off.
Rocksteady reveals a Justice League game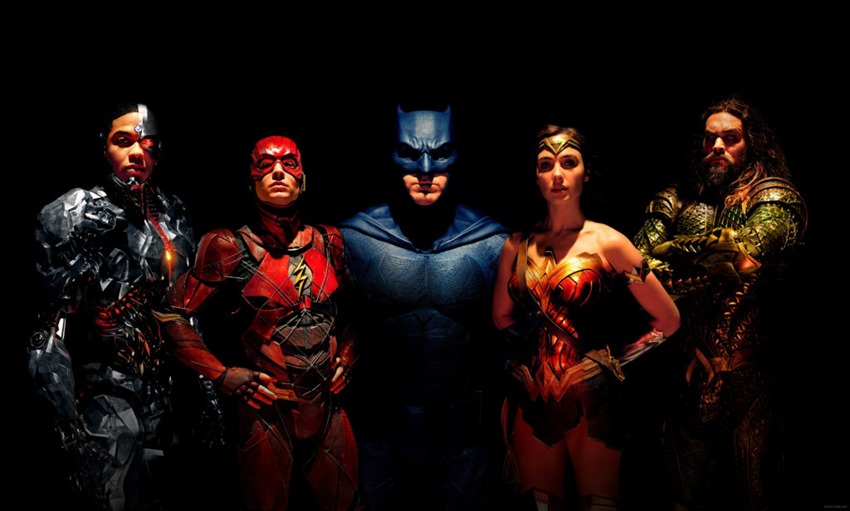 Maybe more of a dream and less of a bold proclamation of the future, I'm still more than willing to eat one of my own Batman cowls if this doesn't come to pass. With the Arkham series done and dusted, developer Rocksteady Games has been up to something in the last couple of years, although the studio has nixed any talk of work on a solo Superman game.
Other sources reckon that Rocksteady is aiming even higher than that, as they're uniting Earth's greatest heroes together for a proper Justice League game. Superman, Aquaman, Batman, Wonder Woman and…those other characters who are also important? It'd be the most ambitious video game crossover in history, a massive collection of powerhouses brought together to save the day if done right.
Plus, it would probably also be a hell of a lot better than Justice League Task Force. Probably.
Metal Gear Rising 2: Revengeance Boogaloo announced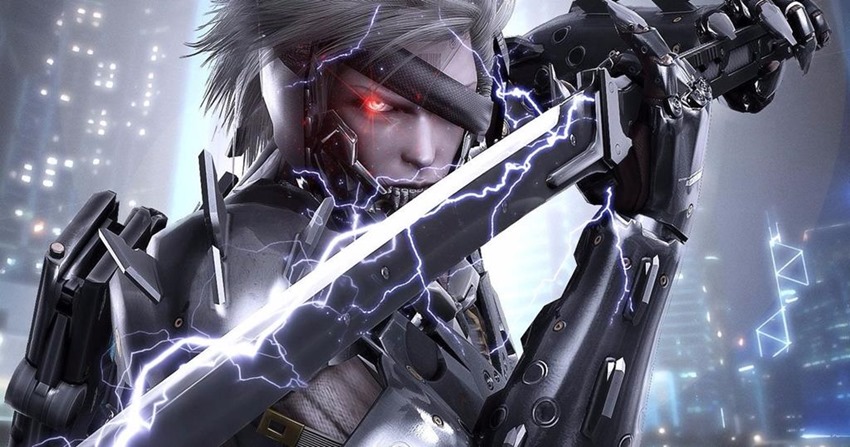 DON'T JUDGE ME, ALL I HAVE LEFT ARE MY DREAMS!
Last Updated: January 11, 2019