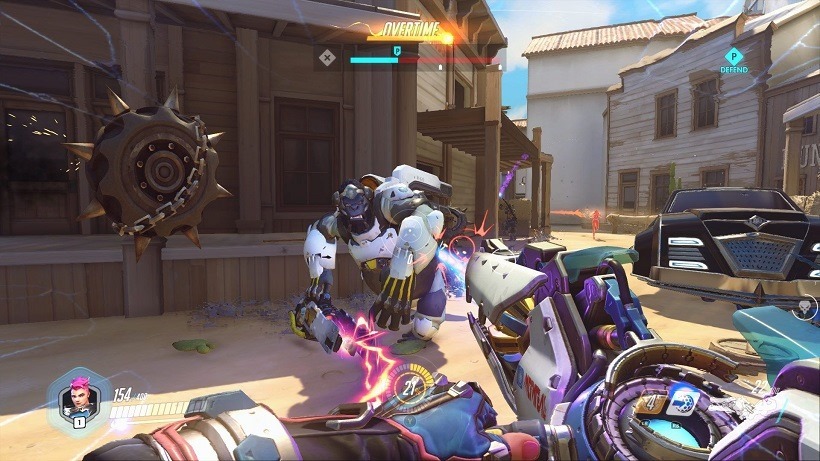 Competitive play has seemingly been a difficult nut for Blizzard to crack, with Overwatch having to deal with nearly two months without it from launch. Blizzard have been keeping fans well updated in its absence though, and are finally delivering on their late June timeframe for its launch. Well, sort of – Competitive play is coming to PC, but it'll have to wait until next week on Xbox One and PS4.
Blizzard revealed the new dates in an update post, where they again apologised for the unforeseen circumstances that have prohibited them from going live across all three platforms at once. The good news is that if you're on PC, the first Summer Season of play start right now, and you'll be able to start earning rewards from the get go. Console players will get the same update sometime next week, and the season will last across all three platforms for a shorter time than you might expect.
That's because fitting real world seasons with fluctuating development issues is sometimes difficult, and Blizzard acknowledge that ideally the beginning of June  would've given them a full season. They are instead using this shorter period (it's going to end on August 18th, with a two-week hiatus until the commencement of the Fall Season) to monitor the mode and make quick changes. In a way, this is still very much a test for Competitive Play – with Fall being the first full, hopefully fully functional season.
"…we believe this first season will teach us a lot of about what works well, what doesn't, and what players are really looking for from a competitive system in Overwatch. Competitive Play is definitely one of those features that will take us a few iterations to get right, and by getting the system out there sooner, we can start making improvements based on your feedback sooner too."
So if you've been itching for competitive play, Blizzard is finally delivering in some shape and form. I think the shorter season will really help them iron out whatever lingering issues they might still have, and players should be eyeing the full three month Fall Season as the real Overwatch competitive kickstarter.
Last Updated: June 29, 2016