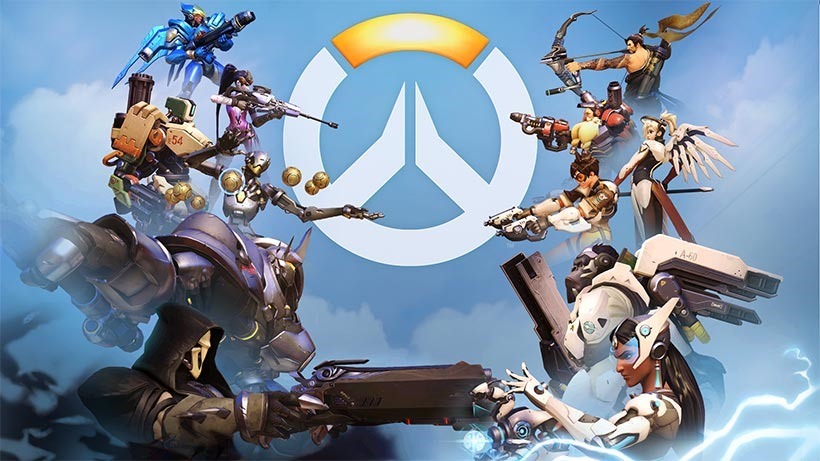 Blizzard's upcoming PC shooter-MOBA whatchamacallit looks interesting enough. A colourful cast of characters, weird abilities and scoring system based on Who's Line Is It Anyway, because clearly the points don't matter. I'm also not exactly interested in at all.
Primarily because running it on my PC would most likely create a Death Star level explosion on my aging hardware. Now don't get me wrong, that doesn't mean that I wouldn't at least try the game out, given the chance. I just don't have the tech available to do so.
But a console version of Overwatch? I'd be down with that.
And that's exactly what I'm looking at, in a report that might needs the tightest of salt pinches because of course it does. According Overwatch fan-site Overpwn, Blizzard's upcoming shooter will be hitting consoles eventually because a piece of HTML on the Overwatch game page on Battle.net said so.
Here's the code, in all its glory:
Overwatch is Blizzard's team-shooter for PC and consoles. Choose your hero from a huge roster of soldiers, scientists, adventurers, and oddities, each with their own unique set of abilities. Bend time, defy physics, and unleash a dizzying array of extraordinary powers in concert with your allies.

Lead your team to victory in iconic locations across a near-future Earth. The world needs heroes!
It wouldn't be the first time that Blizzard has seen a console port leak out. Years back, Diablo 3 was in the spotlight, with Blizzard saying that they were exploring the idea of console development for their Satan-slayer RPG. And then we got Diablo 3: Ultimate Evil Edition, which was quite superb actually.
And dammit, I have a secret crush on Tracer (Don't tell Tali) right now. I'd be down for a Blizzard game on console, of this genre and style. Anway, PC gamers get their first taste of Overwatch when the US beta kicks off on October 27.
Last Updated: October 20, 2015