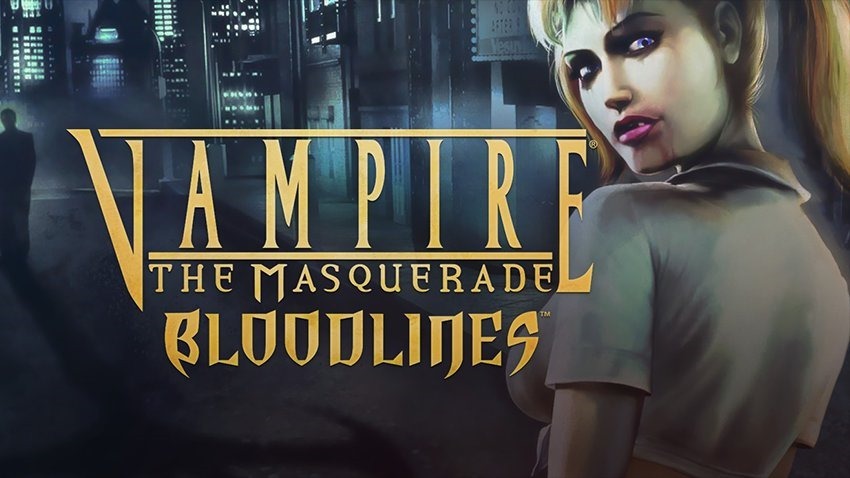 In 2015, historical strategy game maker Paradox Interactive bought White Wolf, the company that owned the Vampire: The Masquerade and Werewolf intellectual property. Since then there have been hints and teases that the company would work on a successor to Vampire The Masquerade: Bloodlines. Developed by the now-defunct Troika Games (many of whom now work at Paradox), Bloodlines was a deep, sprawling RPG set within the Vampire The Masquerade world. Though it was buggy, the game had an ardent fanbase that helped patch the game up after Troika disappeared.
It's a favourite of mine (and that haunted house scene still gives me the heebie-jeebies), and I'd stab Darryn in the face for a new game. Speaking to PCGamesN at this year's PDXcon, Paradox boss Fredrik Wester said that a new Vampire The Masquerade game "is an obvious choice."
However, Wester also said that "it needs to feel right, it needs to be the right team […] for the game." What you can parse from that is that it's unlikely that there's any active work on a sequel. Wester also said that the new game, should it happen, is unlikely to be Bloodlines too, and instead will be "something Vampire RPG." He's also acknowledged that whatever Vampire game they make will be the start of a new franchise that will get better over time.
"…the first game [in the new franchise] is probably going to be the worst game from us that they ever see in this franchise, because the [second] one will improve on the first one."
Of course it's not the first time that Paradox has talked up VTM, saying very much the same thing at last year's PDXcon.
I'd play the hell out of a new Vampire the Masquerade game. In an ideal world, it'd be one made by CD Projekt Red.
Last Updated: May 22, 2018