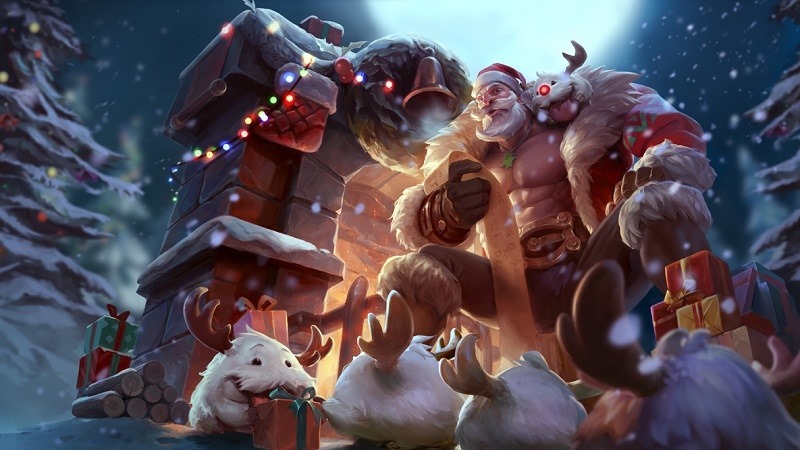 With the League of Legends World Championships behind them, instead of winding down and taking a break, Riot have ploughed onward and begun preparing for 2017. With Patch 6.22 a couple of weeks ago, they introduced a slew of pre-season changes to their MOBA. A little while later, they dropped Patch 6.23, which bought with it the usual tweaking and tinkering, but most notably, the return of the Solo and Duo queue.
As always, there's still a ton of room for improvement, especially following the big meta shakeup that usually accompanies the start of each new season. That's where Patch 6.24 comes in. It's here too, just looking to make things as balanced as possible. It'll also be the last major update for the year:
Another patch, another round of pre-season follow-up. This one's a bit bigger than 6.23 – an extra patch's worth of data gives us a clearer picture of how shifts like the assassin updates and jungle camp changes are settling in for the long term. Plus, Camille's hookshotting her way onto the Rift!

On the client update front, open beta's progressing well. Performance and stability have been our top priorities since open beta launched, so if you've been waiting to switch over, now's a great time to hop on in. As a side bonus, downloading the updated client now saves time over the coming months: starting now, patches will contain big chunks of the overall download to reduce the final patch size when it comes time to deprecate the legacy client. We've got another client 'pre-patch' some time between 6.24 and 7.1, so keep an eye out for that.

Finally, we're about to ring in the 2017 season (yes, it's earlier this time). This patch will bring the ladder reset marking the start of official ranked, so hopefully you've been training during pre-season. No pressure or anything.
If you've been dying to get your hands on the latest champion, Camille, you'll be happy to know that she's finally available. She's come to the rift with Patch 6.24, just in time for Christmas!
Aside from her, we have loads of changes to various champions, items, and the whole game in general. It's all a little too lengthy to put here I'm afraid, so if you're interested in reading up on everything in more detail, I'd suggest you check out the patch page. Alternately, you could rather watch this video that sums up everything you need to know.
And that there, is 2016 done and dusted for Riot. They had a great year I reckon. I mean, League of Legends continues to be stupidly popular, and I don't see that changing at all come 2017!
Last Updated: December 7, 2016