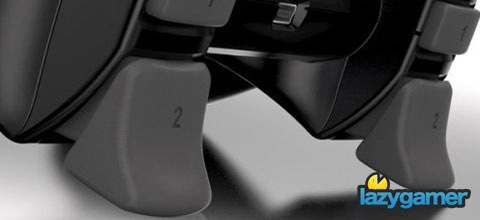 While we were in Los Angeles, we made a mission to go and find one of those Best Buy stores that you hear so much about.
If you don't know what a Best Buy is, it's basically a massive store (think Game, Makro or Hi-Fi Corp) but dedicated to nothing but electronics, gaming, TV's and all of that stuff that we all love so much (Yes exactly like Hi-Fi Corp, but a lot better).
While there, I picked up a set of clip-on extended triggers for my Playstation 3 (the $4 dollar price tag was too good to resist) made by a company called Pelican.
If you have a Playstation 3, you really need a set of these babies. To make it even better, you can get them locally. Read my half-but-not review and get more info after the jump.
This isn't really a review but what I will do is give you a rough idea of how these things work.
The triggers have been cleverly designed so that you don't need to modify your controller in any way. Simply take them out of the packaging, clip them onto your existing L2 and R2 buttons and you are good to go.
Once they are on, your back triggers will instantly be a million times better. Not only do these things prevent your fingers from slipping off of the triggers, but due to their height, they also give you way more range and control for smaller movements.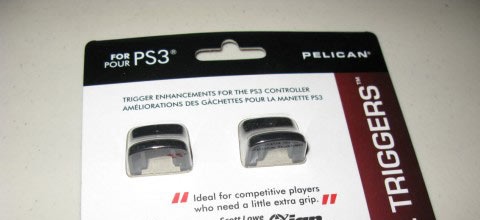 The first thing I did when I had them clipped on was load up Gran Turismo 5 Prologue to see how they fare. My Xbox 360 has gotten me accustomed to using my triggers to accelerate and break in driving games and when I tried this previously with GT5P is just didn't work out so well for me.
With the clip-ons, you have a lot more range, allowing you to be a lot more precise when squeezing on the throttle during a drift, or breaking carefully as you approach a corner.
So all in all they just make your PS3 controller better in every way and are great for anything from racers to shooters. The only small issue I actually had with them is that for games that don't really need them, the sides of the triggers sometimes scrape along the sides of your inactive fingers at times. This is, however, completely solved by the fact that popping them on and off literally takes seconds, so no problem there.
I did a bit of hunting, and I can't find the same model as mine here in SA, but what I did find was an alternative which is apparently just as well made. You can buy the Dual Triggers by Gioteck from Take2.co.za for R132.00. While that isn't nearly as cheap as the R30 I spent on mine in Los Angeles, I still think that they are well worth that price and a must-have for any PS3 owners.
That's the end of my non-review thingy, now go and get some of these, you really won't be sorry. If you know of any other places, stores, sites that sell them in your area, let the readers know in the comments.
Last Updated: July 5, 2010