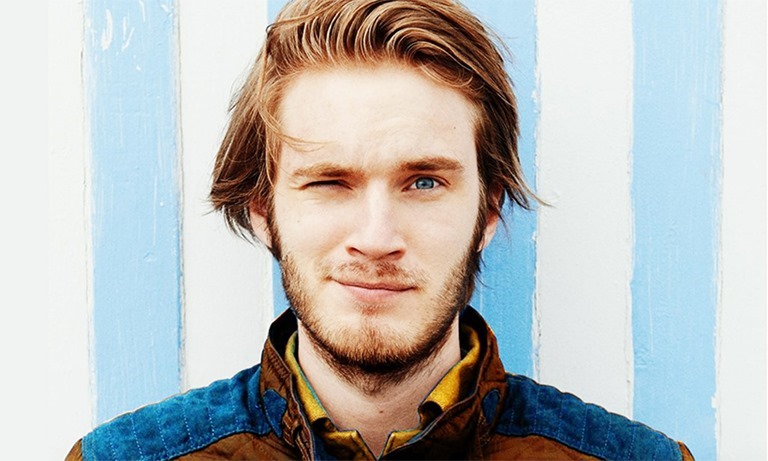 YouTube, arguably the largest digital video provider on the planet, is launching a new paid-for service. Called YouTube Red (and not to be confused with RedTube), the new service will cost users $9.99 a month, allow people to watch as much YouTube as they like without any ads, and give subscribers premium content.
It's not dissimilar from the Netflix model, and the company is looking to use that money to help it create original content. One of those original bits of content is a reality show featuring one of YouTube's biggest stars: PewDewPie.
Yes, the foppish, blonde-haired squealy Swede that as many people love as love to hate is getting his own reality show on the new service. Called Scare PewDiePie, the show will be like a horror house you watch, with PewDewPie experiencing "hidden surprises around each corner." He made his name screaming at things that scared him, and this will be more of that, I guess? While I don't like his videos and have no interest in this, he seems like a rather nice chap, and I'm sure this will rake in the views. It's being produced by Robert Kirkman, creator of The Walking Dead. And it looks kinda fun!
Also bringing their particular talents to the new service are The Fine Brothers, who'll be making Sing-It, an interactive parody of shows like American Idol.
"A lot of the other platforms out there remain a very passive viewing experience," Benny Fine said at the announcement. "We believe the future of even scripted premium entertainment is going to be transmedia interactive engagement that really only YouTube is set up to do."
They're amongst a handful of homegrown YouTube stars that'll become even bigger stars on the new platform.
YouTube Red launches in the US first, and will make its way to other territories…eventually.
Last Updated: October 22, 2015