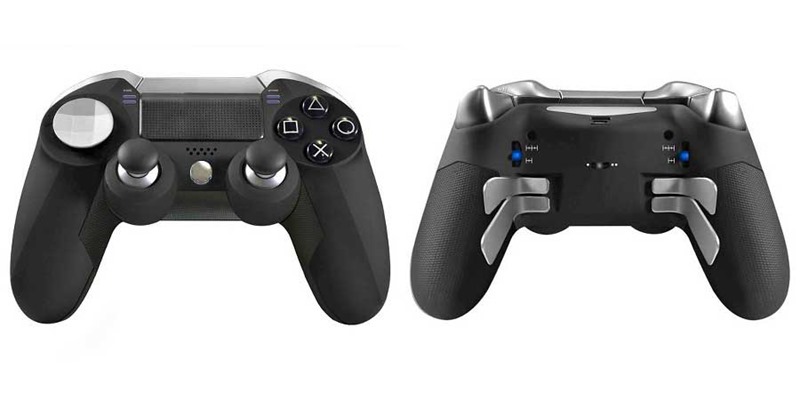 I really like the PlayStation 4 Dual Shock controller. I think it has a great shape, is the right size for my Trump-level hands and the built-in speaker needs to be utilised by more games. It's just a pity that it has the build quality of an RDP house and the structural integrity of your comments during a Call of Duty match. Now compare that to any Xbox controller, 360 or One. Preferences aside, you have to admit that Microsoft puts a pretty solid piece of input together, with the zenith of those branded builds being the Xbox Elite Controller.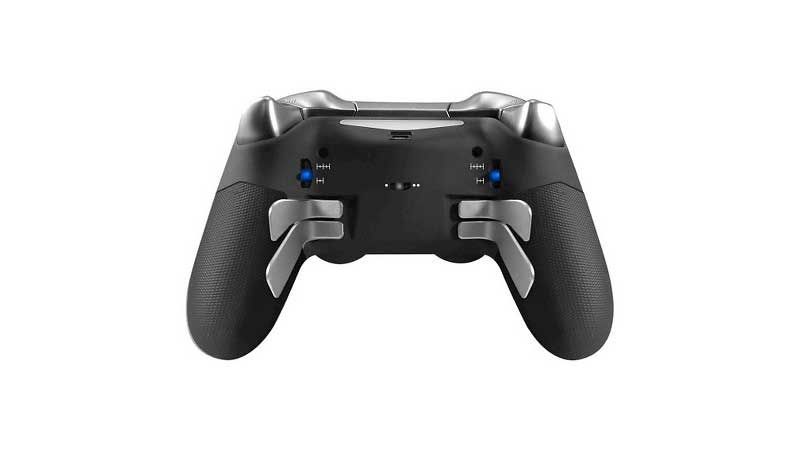 Well good news Sony fans! Because the PS4 is also getting an Elite controller! That happens to be a complete knock-off of the Microsoft design.
That's according to a recent listing by US retailer Target for the third-party OEM controller, which looks like the bastard lovechild of the Xbox One Elite controller and a prop from Tron: Legacy. The $79.99 controller has a similar paint job, paddles at the rear and a D-Pad that looks like it can double as a satellite receiver. I'd also gladly wrap my digits around one of these, for the chance to play games on a controller that doesn't peel rubber off like a VW Golf with an insecure chap behind the wheel when a scooter cuts the lane at a red light.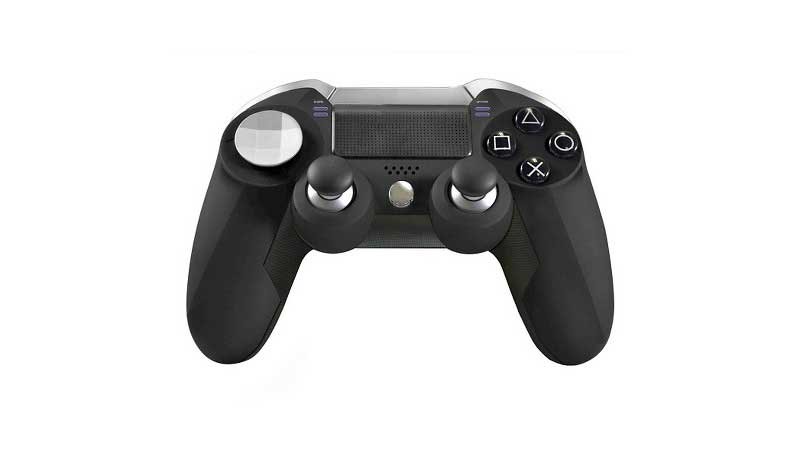 But here's the thing: The Dual Shocker is already getting a slight update. Tomorrow sees Sony finally reveal the PlayStation 4 Slim after weeks of dodgy leaks, with a slightly improved controller packed in for good measure. Like I said, there's nothing wrong with that controller, but some proper quality control on the build process for it would work wonders.
Also, maybe a small tool to help clean the gunk out of the device after a few weeks of sweaty-palmed play would also be worth considering. But anyway, there you have it: The PS4 is getting an Elite controller. Made by someone else.
Last Updated: September 6, 2016