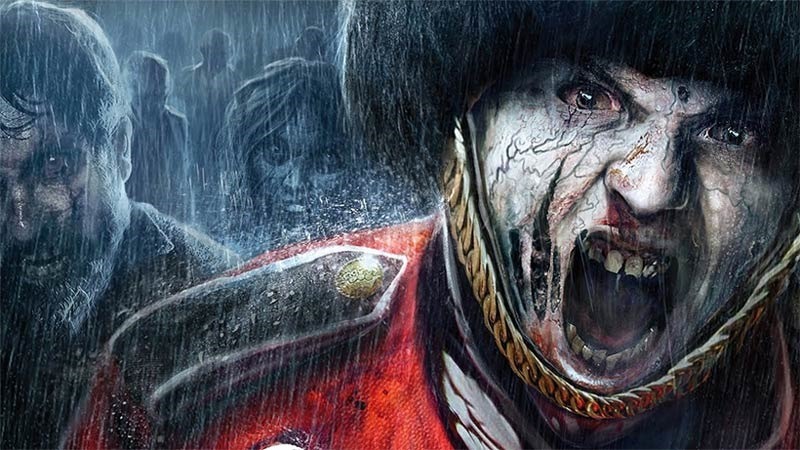 We already knew that Dead Star, the RPG-esque team-based online multiplayer space shooter from Armature was going to be one of April's PlayStation Plus games – which makes it hard for Sony to best Microsoft this month. The Xbox guys, after all, get Sunset Overdrive, Dead Space, Saint's Row IV and The Wolf Among Us.
That, of course, doesn't mean that April's PlayStation Plus Instant Game Collection is bad, mind you. It includes one of the most underappreciated games to be released in recent memory; Ubisoft's Zombi. Originally a Wii U launch title, the tense-as-hell first person survival horror shooter made incredible use of the Wii U's strengths. Its transition to other systems is a little less successful, but still very much worth playing.
"Zombi loses a little of its charm in its transition from Wii U to other systems, but not enough to detract from it being a great survival horror game," I said of its PlayStation port. "Zombi has managed what few games in its genre have; it's a real survival horror, with the emphasis on survival – and it's both tense and terrifying."
And I'm genuinely glad that more people will get to play it. It was always a divisive game. When it was originally released on the Wii U, it scored big with critics in the UK and other European critics, but failed to generate the same praise from American ones; perhaps the best example to show that despite the expansion of the global village, there's still a large cultural divide when it comes to subjective taste.
Joining Dead Star and Zombi are PS3 games I am Alive and Savage Moon, while the seven people still actively using their PlayStation Vitas get A Virus named Tom and Shutshimi.
To sum, here's what PlayStation Plus subscribers will be getting:
A Virus Named Tom, PS Vita
Dead Star, PS4
I Am Alive, PS3
Savage Moon, PS3
Shutshimi, PS Vita
Zombi, PS4
Last Updated: March 31, 2016