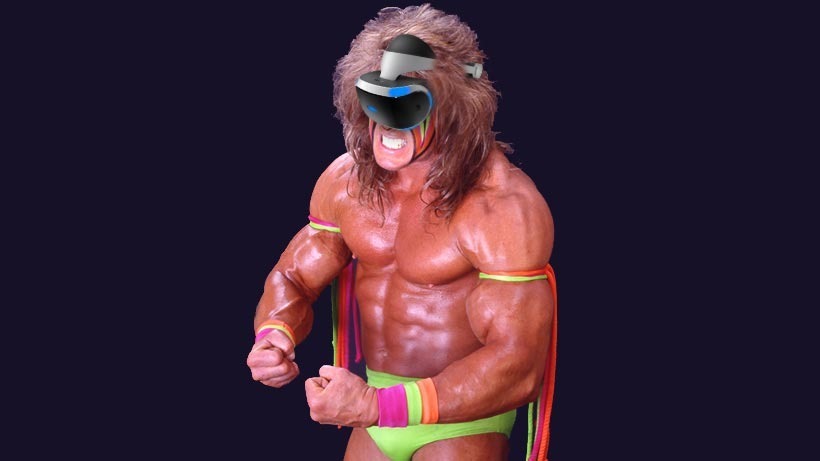 Project Morpheus, you've changed man. Now know, as PlayStation VR, Sony is clearly dead-set on making a push into the virtual reality market. It's going to be interesting to see how PlayStation VR performs, and if it'll be a game-changer or a fad reminiscent of Nintendo's ill-fated VirtualBoy. But at least one person at Sony considers the technology to be "the ultimate weapon" in gaming.
"Using VR tech, it's so easy, it's almost unfair," PlayStation's big boss Shuhei Yoshida said to Stuff at the Tokyo Game Show.

It's like an ultimate weapon. I think it's going to be a hugely powerful weapon for game developers to create new and exciting experiences for consumers.
Yoshida also explained that developers could find great success, even with a small budget, provided that they came up with an interesting use of the technology. "You can create totally amazing experiences with very very limited resources if you have the right idea," Yoshida said.
One of the examples is a soccer game called Headmaster. Its developed by a small indie developer, but everybody still really enjoyed it.
PlayStation VR will finally be available in the first half of 2016, which according to my terrible maths, is quite soon. Sony is promising ten launch games, provided that you have the bucks as PlayStation other big boss Andrew House said that the kit will be priced similarly to a new console.
We are VR, baby. Now if you'll excuse me, I'm going to make myself super-rich by developing a VR game version of Being John Malkovich. Includes authentic beer-can chucking technology at weird thespians.
Last Updated: September 22, 2015